Painted Smiles And Practiced Laughs
February 9, 2012
Playing with people's emotions isn't the best game to choose,
not everyone is in the stable mind,
not everyone can handle it.
They practice the perfect laugh,
you know-
the one that disguises the pain,
that confuses people-
maybe even themselves.
As that painted smile smears across their face,
if you look close enough you will see the hidden messages.
The cracked heart that once was so alive and pumping but now dead and whithering,
broken self esteem that was once in tact until they started feeling worthless due to your little game and charade,
scrambled mind searching for answers on why they deserve this treatment when all they asked for was love and a happy ending,
and defensive wall blocking anyone who means them well away for the next century and a day.

I'm getting really good at painting my smile and practicing this nonexistent perfect laugh.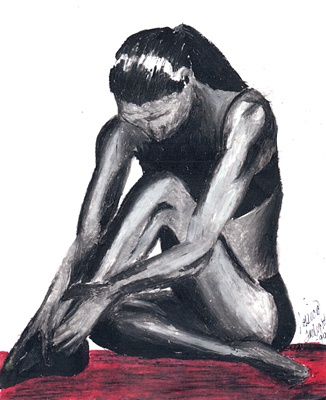 © Jessie Y., Ahwahnee, CA