I Survive?
January 20, 2012
I know that everything can be solved by looking into your eyes.
Oh,
It might be a long way down from where we are now,
But I know you'll be there to catch me if I fall.

I swear to you I'll never let it be,
Anything more than you and me.
Oh,
Trust in me,
I'll never let you down.
Even if the stars are calling my name.
Oh, I'll never let you down.
(Oh, I'll never let you down)

Keep your heart alive,
Don't make me try to convince you why cuz' I need you here with me.
Please don't let me down.
I swear I'll never do anything to break your heart.
(swear to me you'll never break my heart)

If I tried every day I'm alive,
Would you know I survived?
If you ever noticed me or anything I do,
I swear I'd die.
(I swear I'd die)

Don't worry,
It's okay to be afraid.
I want you to be strong,
And you know you can hold my hand.
No matter what you do,
Just don't forget to bring me along,
When you find what you need.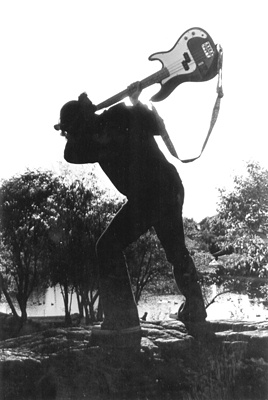 © Liz C., Marblehead, MA