Fading soul
September 8, 2009
I see the blank faces of everyone around me
Which tell me more than I already know.
Fear is taking over me, and it's the truth I refuse to see -
That on one unexpected day, you will have to go.

You stare at the blank walls, unknowing and still.
I see your eyes, distant and far-away from mine.
Your strong vocals are fading, yet you call out to me until
I answer. I stare at your face and watch you shine

Through your infectious laugh. I watch you,
A smiling, peaceful dream and think that one day,
I will be able to accept it. If I see a light shining through
On a dark night, I will smile, and whisper, "Hey."

As you arduously make your way, weak and slow.
I see you now, Grandma, a pale and fading soul.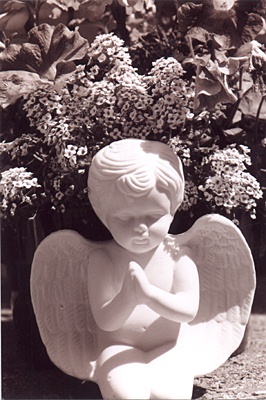 © Laurie T., Hopkinton, MA