Replacing a discontinued series
August 9, 2010
give me soft sunshine, cool breezes to calm
summer fevers underneath high noon's light
and I would refuse--just to press your palm
agaisnt this eager heart. for a goodnight
kiss, what terrors I might bear except one
more lonely dream. I've enough for many
a sad collection... yet to change my tone
is a strong desire where smiles and plenty
eye sontact would star in this new volume--
we'd be coauthors, whisper thoughts from ear
to ear, you'd guide my arm, just wiggle room
to turn towards an openmind and no fear.
Hand in Hand and pen inbetween you... me...
making new stories in true ecstasy.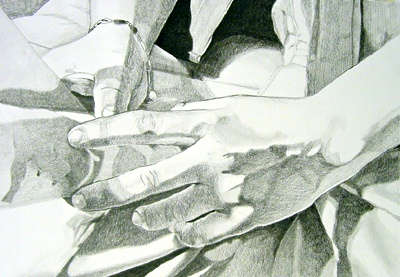 © Leidy E., Spartanburg, SC