Years Together and Years Apart
November 5, 2010
Years together and years apart.
Years when we shared the same heart.
Years when you flattered me at the age of six.
Years apart that a needle and thread can fix.
When I saw you, a smile lit my face.
You were almost the same, even your embrace.
But my words were stolen right from my lips
I loved being there, but the time was eclipsed.
We didn't speak much, dating was out of the question.
But now I have to release my confession.
When you asked me out and you looked into my eyes.
I felt in my stomach the butterflies.
My heart slowly drifted up to the ceiling.
But nerves covered everything that I had been feeling.
"Maybe." I answered. Maybe it's a yes.
Maybe you can be the one to spin me in my dress.
Maybe you can be the guy with the hand that I'll hold.
Maybe you're the guy that will help my heart unfold.
So maybe is my answer until I can contact my heart.
And bring together the years spent apart.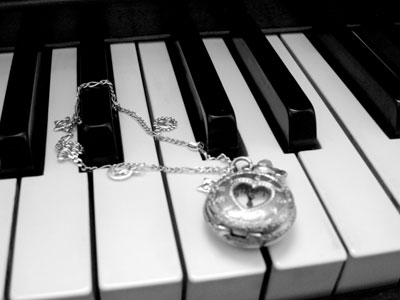 © Emily P., Albany, NY