The Graveyard
May 25, 2011
A gnarled vine on the darkened graveyard tree
Dwindles on the pious statue, alone.
Gloomy spirits dance near her stony plea,
Their courtship cut short by the road they roam.
Fitful nightmares scar their lonely dreams here,
Where the damned and horrid live for the night.
Ghosts submerged in dark yet none shed a tear
For misplaced spirits know nothing of fright.
Oh obscene death spare none who are evil
Oh obscene death do dishearten the lost.
Majestic death does surely dishevel
All that are seamy, no matter the cost.
So run, run, you fearers of vengeful hate
Only the hell-bound do demons await.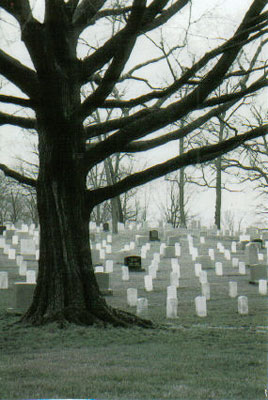 © Mary G., Ridgway, PA