Forbidden Love
February 7, 2013
Back when her embrace could mend all my wounds
My problems were lost in the horizon,
But slowly she began to fade too soon
Which hurt me more than the committed sin.
Her silence penetrates my fractured ears
While icy fingers constrict my heart,
Thicken my blood, and freeze my flowing tears.
It's her false love with which I cannot part.
Time can't heal these deeply gouged wounds of mine.
Memories now threaten my sanity
And hallucinations are just false signs
Of a love forbidden reality.
It's impossible for me to rebound.
She hid my heart; it'll never be found.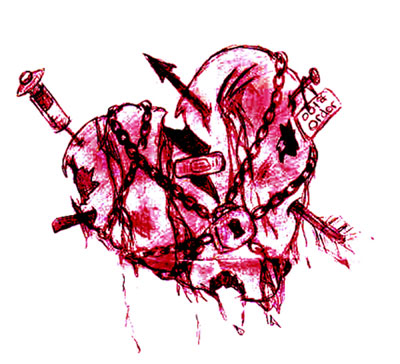 © Asia B., Hudson, MA