La Ahorcada
July 14, 2013
A faithless pilgrim in a fading land
To old art turns to set her course aright—
The Tarot shows a coldly dismal hand
Small solace in the fast-thickening night.

With trembling fingers the cards are aligned,
Familiar feud of virtue, sister sin—
The Lovers first, inverted, intertwined,
Plot the bloodshed of unsuspecting kin.

Over insid'ous betrayals presides
High Priestess with her sickly Cheshire grin,
And humble six of wands his mistress chides
Beware the enemy that lurks within.

As darkness clots her lantern's feeble light,
La Ahorcada must old crimes requite.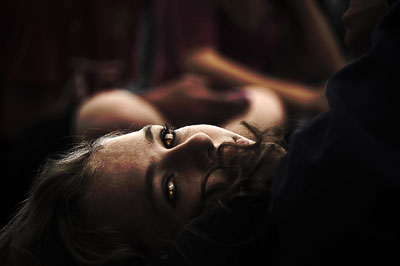 © Calvin C., Salt Lake City, UT