Pathway Down My Heart
October 17, 2016
Heavy steel gate shut firmly without seams
Scarred dents and slashes, warped tangled wire
Opaque wall filtering out light shining through
Rusted lock with the key thrown in my own fire.
Undying fog mixed with smoke residue
Of the desire once lighting darkness to day
How vain I was to cast in all my faith
When fate's engraved in stone I still try to pray.
An empty amphitheater, a tragedy of one
The hero fighting against his villain within
The verses reach out but none was to hear
Except ghosts of yore my mind's fabric spins.
When Da Vinci drawing becomes disfigured
And I wish to wipe the paper clean white
Even time can't let the paint strokes fade away
Too deeply I have let it sink in every night.
Do I not seek light? Do I not want future?
Do you think i bow to the twisting fate?
My mortal strength stands no power to the stars
Hope fully crushed under the melancholic weight.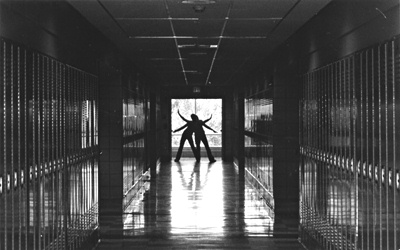 © Sheera G., Marblehead, MA