The Organist
June 11, 2017
The organist prepares himself and the first note rings
and echoes around the chapel; clings
to the air like peeling bark on a witch's tree.
His shaking hands torment each key
and the pipes, in agony, cry out each harmonic.
The audience in the empty pews is demonic.
The ivory keys are anguish beneath his fingers;
every sacrilegious chord lingers.
With every unhallowed note he plays
the dark bliss of the strain weighs
down upon his shoulders,
a thousand burning, jagged boulders.
The imperturbation of the chapel is broken
by the screeching of the spirits he has awoken.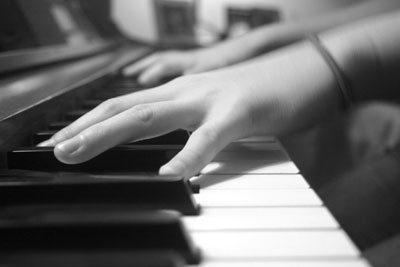 © Elizabeth S., Newton, MA