ARC Review: Enola Holmes and the Black Barouche by Nancy Springer
June 30, 2021
The seventh installment in a critically-acclaimed series of novels - which was made even more acclaimed by its 2020 Netflix adaptation - Enola Holmes and the Black Barouche by Nancy Springer is a clever and fun historically-accurate mystery featuring the charming, inspiring and well-rounded protagonist that is Enola Holmes herself.
Set in Victorian London, the novel begins with a prologue written by Enola's older - and even more well-known - brother, Mr. Sherlock Holmes. While I was initially put off by an introduction written by a character I didn't expect to read about - as my motivation for reading this book was mainly centred around meeting and reading about Sherlock Holmes's sister - I was pleasantly surprised by how much more excited I became after reading this prologue, not only because it provided much-needed context on Enola's origins as an independent amateur detective living on her own in London - which was especially helpful for someone who, like me, had not read the previous six installments in the series - but also because it sets the stage for Sherlock and Enola's charming (and remarkably realistic!) sibling rivalry, one that will only become more developed as the story unfolds!
Upon meeting Enola, the reader is immediately made aware of the young woman's fondness for style as our protagonist passionately describes her "delightful new dress" as an "apricot foulard with slightly puffed shoulders and a narrow gored skirt." While this instantaneous introduction to Enola's affinity for fashion caused me to worry about Enola being yet another stereotypical, one-dimensional and passive female protagonist whose only obsession would be the latest trends (rather than the mystery at hand), Springer did not disappoint! By the time Enola meets up with Sherlock and insists upon helping out with his latest case - in which a young woman is skeptical of her twin sister's supposed untimely death - the reader is well-acquainted with Enola's determination and active personality, as well as her sympathy and compassion for others. Additionally, her character proves to be even more fleshed out when, as obstacles get in the way of the truth, Enola always manages to keep a levelhead and sound mind, no matter how dire the circumstances! Lastly, Enola's ingenuity is demonstrated time and time again as she utilizes the resources and assets at her disposal in order to uncover the truth and help reunite two sisters!
All in all, I gave this novel a solid 4 out of 5 stars and I highly recommend it for anyone who is interested in mysteries, but is tired of the same-old formulaic detective novels that might dominate your local library or bookstore's shelves. Not only is this story (mainly) told from the perspective of young woman in an extremely sexist time period (creating that much more suspense as Enola struggles to be taken seriously in a predominately-male field of work), but it also features several twists and turns that - as some who has read many a mystery novel in her life - did not see coming!
Hopefully I've convinced you to give Enola Holmes and the Black Barouche a try when it drops at the end of this August! In the meantime, I'll be catching up on the rest of Enola's harrowing tales - happy reading!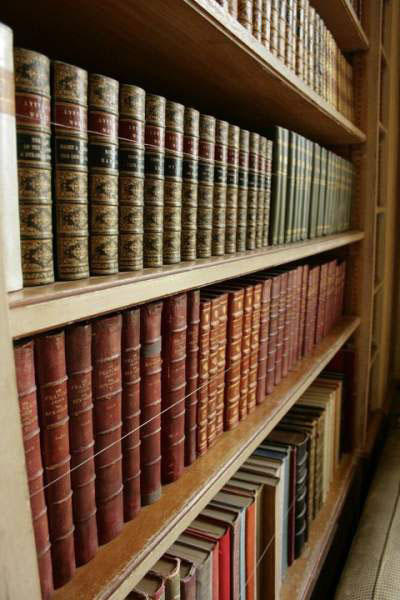 © Ainsley L. Waterford, MI