Mission: Impossible 2
August 1, 2018
Mission: Impossible 2 is the sequel to the first "Mission Impossible" and is just as action-packed, thrilling, and entertaining as the first. Ethan Hunt returns and leads his very own team of people to steal a deadly virus capable of killing anyone and everyone. The virus was genetically engineered and built to kill people in a matter of hours. Because of this, Hunt and his team are forced to capture the virus before it kills thousands, but the task is made even more difficult. Ethan isn't the only person after the virus, and a gang of international terrorists already have obtained the cure. Stopping the terrorist group is made even more difficult, because the gang is led by a former IMF agent and is trained to be just as talent as Hunt is.
It all starts when Hunt is given the task to build a team to steal the virus. He's told that he can pick a member, but one of the members of his team have to be a master jewel thief. The thief turns out to be an attractive woman that causes Hunt to gain feelings for her. Hunt then needs to work with his team to steal the virus, using some top-notch technology and a well thought through plan, but Ethan must be the first to get his hands on it, before it gets in the wrong hands.
The movie is one thrill of a ride, but the first one is still slightly better. Although this movie has great visual effects and has the bad guys wear masks to disguise themselves as Hunt, the sequel doesn't capture quite the same amount of magic as the original, but it is close. With that said, this movie is still a great movie and is entertaining from start to finish. The movie begins with Hunt rock climbing in Arizona and ends just as awesome. However, the plot is slightly confusing at parts and isn't as intriguing as the original.
Tom Cruise manages to shine as Ethan Hunt and as a spy capable of doing the impossible. Vin Rhames is an instant fan favorite, and his role as Luther Stickell is perfect for him. The movie is realistic and believable, and it showcases the threats that science can conjure. The movie is jam-packed with twists and turns, and the movie is unpredictable, which is an excellent tool for spy movies. Overall, viewers won't be disappointed, and they will see an excellent spy movie.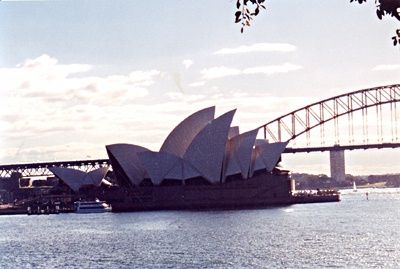 © Adam B., Olive Branch, MS