Guardians of the Galaxy
October 8, 2018
Guardians of the Galaxy is a spectacular superhero movie that is one of the best in the entire Marvel cinematic universe. The movie revolves around a diverse group of characters that is led by Peter Quill, who happens to be a human space explorer that was abducted by aliens when he was just a boy. Because he was raised by Ravagers, he does his best to make a living by stealing odd and expensive objects. Due to the fact hat he has zero powers, Peter, who also goes by Star-Lord, the nickname that he gave to himself, uses advanced technology that allows him to travel throughout the galaxy. However, when he gets his hands on a mysterious orb, he soon finds that vicious bounty hunters of all different sizes and looks are chasing after him. When it is discovered that the orb is coveted by the great Ronan, who happens to be one of the most powerful beings in the universe, Peter finds himself trying to sell the orb as fast as possible. But when things don't go according to plan, and a crazy slew of events occur, Peter finds himself in an uneasy alliance with Rocket, a talking raccoon that loves shooting guns, Groot, a treelike alien that can only say three words, Gamora, a green alien with a dark past, and Drax the Destroyer, who uses his family's deaths as a fuel for vengeance. When the group of misfits discover the true, raw power of the orb and it's placed into the wrong hands, the team must learn to work together and try to save the universe, or millions will die.
The movie has just about it all. There's an absolutely astonishing plot that manages to amaze viewers with its ability to unite relatable, unorthodox characters with an incredible dialogue that gifts audiences outstanding one-liners and perfectly timed quotes. The vivid visual effects are just stunning, and these superb special effects help to create an added punch of science fiction-esque to the movie, which creatively compliments the out-of-world features that the movie gloriously possesses.
Guardians of the Galaxy is a proudly triumphant success that takes no-name superhero characters and makes a movie that does more than enough justice for them. These underdogs are difficult not to love, and Marvel is able to make viewers root for the characters right off the bat. The tone of the movie is generally light and fun, like most Marvel movies, and only has a few solemn scenes, but the movie isn't too dark at any given point.
As great as the heroes are, and although they are the stars, the actual villain in the movie isn't that impressive. The main villain is mostly a CGI character that has a couple of lines, but his actual role isn't that impressive. However, he is a somewhat crucial component of some pivotal scenes and is able to contrast with the main characters, demonstrating the true meaning of what it means to be a hero.
Guardians of the Galaxy is genuinely hilarious throughout and is definitely one of the funniest superheroes movies out there. None of the jokes feel forced, and this allows the wittiness to slowly build up throughout. The movie also elucidates and hints at the importance of family and friendship, which allows the movie to have a deeper meaning, resulting in the movie having more heartfelt parts and an overall adventure that sits well with fans.
The movie introduces new ideas to the franchise, which becomes more important later on, and manages to present new concepts without ever feeling like a documentary or an over-complicated movie, whose only purpose is to give background information and set up later movies for success.
Not only is the movie a huge success with fans, but critics were equally satisfied. Rotten Tomatoes gave the movie an extremely high 91%, which is one of the highest ratings in the entire Marvel cinematic universe. A whopping 94% of Google users liked the movie, which is a great sign. Guardians of the Galaxy is a truly entertaining movie that manages to keep audiences engaged and forever changes how people view superhero movies, while also becoming an absolute must see that is good for people of all ages.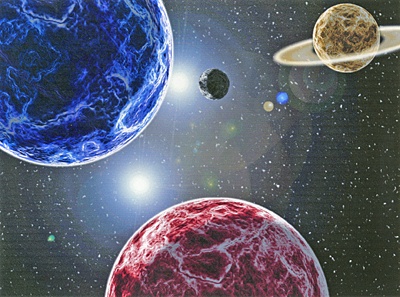 © Alex D., Phoenix, AZ