The Purge
June 15, 2013
THIS IS YOUR EMERGENCY BROADCAST SYSTEM, ANNOUNCING THE COMMENCEMENT OF THE ANNUAL PURGE. AT THE SIREN, ALL EMERGENCY SERVICES WILL BE SUSPENDED FOR 12 HOURS. YOUR GOVERNMENT THANKS YOU FOR YOUR PARTICIPATION.

What!? All crime, including murder, is legal for 12 hours and you are unable to call the police and the emergency room? If this was real, I honestly don't know if I would move out of the country for good, or if I would take advantage of the event. I wouldn't murder or cause harm to anyone or destroy anything; I'm not a killer, nor am I a violent person. I would just probably go to my favorite stores and rack up on clothes, shoes, and jewelry. Then I'd hide somewhere safe until it's over, lol!

"The Purge" follows an American family who is preparing for the night of legal crime. As usual, The Sandins lock up and secure their house, and everything turns out fine... wrong! During this particular purge, all hell breaks loose when Charlie Sandin (Max Burkholder)unarms the house and allows a complete stranger in after he sees him on their surveillance cameras screaming for help. This decision causes a domino effect of bad luck and a murderous rampage. The Sandins are forced to choose between risking their lives' for an innocent victim or eliminating themselves as a target.

Even though I think this is completely sinful and immoral, I worship this sick, twisted thriller! I was really surprised at how the American citizens, including The Sandins, were so calm about the occasion. It seemed like they were brainwashed into thinking purge was ok. There are other ways to release anger besides bombing buildings and slashing people, just saying.

Anyway, if it were me, I'd be scared out of my mind or at least a little nervous. Throughout the entire movie, I had to keep reminding myself that all of the violent acts were legal, wrong, but legal. I still don't think I fully grasped that concept. Twists, turns, and comic reliefs was its specialty and I enjoyed every bit of it!

Additionally, I've noticed that today's horror films aren't really horror, they're more like action/adventure and suspense. However, it doesn't matter to me; as long as I walk away satisfied, I'm ok with it.

I will say that I didn't like how The Sandins were careless and hesitant with certain things that I felt were obviously common sense, but that's the only flaw I see personally.

As far as my overall view of "The Purge", the trailer didn't do this movie justice! Go check it out!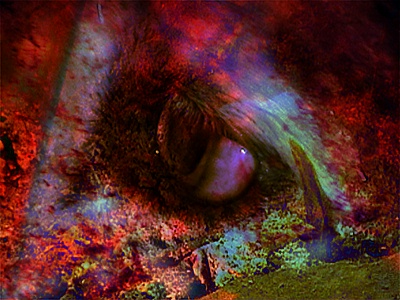 © Taqiy M., Philadelphia, PA