"So Random"? More like "So Childish"
June 5, 2011
Their I was, sitting in my parents bed, after visiting my grandparents, getting ready to watch the MTV Movie Awards. Since I only had a half hour, I moved towards Disney Channel-Yes, I'm still a sucker for some shows on there, especially Good Luck Charlie... extremely cute-where the unexpected new television series, in which Demi Lovato left, So Random. Was it really called this for a reason? Were we originally supposed to be amused by the fact that it was supposed to be like SNL? After watching the last twenty minutes, I couldn't get a hold of the fact that this actually was not supposed to be comedy. This sense of "comedy" was more like mediocre, yet in a way, not even close to making my four and three year old cousin laugh. And, that is just sad that Disney fired the old writers, the real writers that brought us, used to be younger generations, The Proud Family, Pepper-Anne and my favorite Boy meets World.
This humor that has now premiered, literally gave Disney a bad rep and name. Hannah Montana used to be my favorite passing time to watch on Disney. The only great part about the show was-and I regret saying it, and I apologize-Cody Simpson, and the credits. And really, "you are not going to believe this"? What kind of a line is that? This humor is extremely bad, it's too much elementary humor. And, come on, would you really expect a five or six year old to actually laugh at that piece of garbage?
Very uncanny sense of humor. The worst part of it, despite the humor, was that Demi left, and even though I don't like her, she was the one that actually made the show funny. Even though she acted like a twelve year old, her and Chad-Sterling Knight-had great chemistry. And, that is what I really am going to miss about the true So Random. Not this made up things that a ten year old can make in five minutes. The newer characters, and humor, are literally and utterly under developed. And, trust me, I'd rather see Ellen Degenres write this sketch comedy for Disney than the very bad and corny writers Disney has now.
Therefore, even if this show does get a good rating. My expectations for this: It will probably last for about a month. No more than a month. Since the lead girl left, it feels like the show has fallen to a very deep climax and dozens of fans are still looking for the one and only great leads throughout the show: Demi Lovato.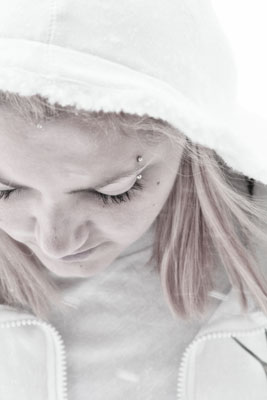 © Jessica F., Bradford, MA