Thirteen Reasons Why
June 9, 2017
On March 31, 2017 Netflix released their highly anticipated adaptation of Thirteen Reasons Why, which was originally a novel written by Jay Asher. The adaptation was thirteen episodes long, ranging from 40 to almost 60 minutes per episode. The show tells a story of a 17 year old girl named Hannah, who commits suicide. Hannah leaves tapes behind explaining the events that led to her suicide, citing a specific person and incident within each one. While the novel focuses mainly on the tapes and Hannah's story, Netflix expanded on the original characters showing them in present day as well as the events in the tape. Since its release, the show has gained an enormous following, both from long time lovers of the book and Netflix users. While many people praise the series and love it; the show has received a lot of backlash from concerned parents and individuals who feel it sends the wrong message.
Specifically, many have claimed the show glorifies and romanticizes suicide, making it triggering and even dangerous for individuals struggling with mental illness to watch. Even certain school districts have sent home letters warning parents about the issues presented in the series, including the Montclair Public School District in New Jersey (Bitette), due to concerns from parents about the show encouraging suicide. A few celebrities have also criticized the series; Paris Jackson being one of the few advised her followers, "Don't watch it." Additionally, singer Zara Larsson stated in a tweet that the show, "romanticizes a revenge suicide and … doesn't bring up mental illness or depression AT ALL." While these views towards the show have put a damper on its reputation and goal, all in all Thirteen Reasons Why tackles important social issues that plague teens across the nation every day.
Personally, I loved the show and thought it was very informational and enlightening about incidents that occur in high schools frequently. The show presented issues in the harsh and difficult to watch way they actually occur in real life, which I think is one of the reasons so many viewers have a problem with the show. However, I think it is important not to sugarcoat the details and show the not so pretty side of things. Specifically, Hannah's suicide and the rape scenes were extremely hard to view, but the show included trigger warnings so anyone who would find it difficult to see or overwhelming was aware before the episode began. Campbell, a high school sophomore in New Jersey, believes the show "did a great job portraying issues in school that other shows shy away from, like the rape scene". I agree with Campbell, and think showcasing these events in such an honest way was important, because it shows how tragic and devastating they truly are. According to the Rape, Abuse & Incest National Network (RAINN), an American is sexually assaulted every 98 seconds. This demonstrates how prevalent rape is in today's society, and it is important to educate teens and young adults about it, especially since a woman's chance of being raped is 1 in 5 (Chemaly). Thirteen Reasons Why depicted rape the way it actually is: scarring, terrifying, and even deadly.
Additionally, an average of 94 suicides are committed each day according to Emory University. This is another important issue the show did not shy away from, and contrary to what critics are saying, the show did not glorify suicide. It is the viewers of the show and people on social media who are glorifying and romanticizing suicide through the show, by using it for prom proposals and memes. For example, Oliva, an Arizona teen, shared photos on Twitter of her boyfriend's promposal to her, which was a recreation of the tapes from Thirteen Reasons Why along with a poster stating, "thirteen reasons why you should go to prom with me" (Stern). While this seems like a cute gesture it is making light of the show, where the thirteen reasons are why Hannah killed herself. It is important to understand that the viewer may interpret the show how they see fit, but the show itself presents suicide in a completely ugly and tragic way, and demonstrates how detrimental the effects can be on the deceased's peers and family.
Furthermore, the predominant message of the show is that the little things matter. Hannah talks about the butterfly effect, which is "the concept that small causes can have large effects" ("Butterfly effect"). The goal of this is to explain how all of the events cited in each tape connect and lead her to suicide, even the small things. For instance, in one of the tapes Hannah talks about an incident with Zach Dempsey, a classmate. Zach was stealing Hannah's compliment notes, and at this point Hannah was heavily affected by depression, so these simple notes meant a great deal to her. Although it seems like a very insignificant act, it teaches viewers that people interpret things differently (Devoe). While Zach's actions seem inconsequential they meant a lot to Hannah, and contribute to the overall message of the show: the little things matter.
Thirteen Reasons Why presents social issues in a bold and honest way. While some people could not handle seeing these issues presented in such a way, the show was not hurtful or damaging to people with mental illness. Nikki, another sophomore, believes the show "tells the truth about issues that really resonate with people, and it can definitely be harsh for certain audiences, but if you watch it from an educational standpoint you will receive the message". Thirteen Reasons Why tackles controversial issues, but they are issues relevant in school environments today, and it teaches viewers that the little things matter, and to be careful how you treat others. It is the first of many programs to finally bring change about in a world riddled with social issues.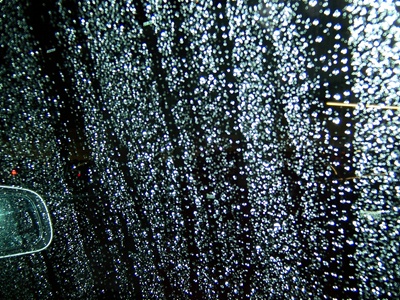 © Jessica L., San Jose, CA