The Keeper of the Magical Skateboard
March 17, 2014
"In a small town not so far away, there lived a little boy named Bo. Bo was a very poor boy around 10 years old. Bo and his family lived in a small house across the river next to a factory where Bo's father worked. Bo's job was delivering newspapers to everyone in his town".

Bo was delivering the last of his newspaper when he came across an abandoned house. The house looked like no one lived there in years. Bo stepped threw a small opening on the corner of the house. Bo was wandering through the house when he stumbled upon a room with a dimmed light. Bo stepped in looking around the room. Then Bo saw a glass case but inside was a skateboard. Bo took the board out of its case. Then on the back of it it read "The gifted one".

Just as Bo was about to ride it, he hear a familiar voice calling to him it was his father. Bo jumped up and ran to his father. "His father said its time for dinner son". After they got home, they ate and went to bed. Bo woke up in the middle of the night and couldn't go back to sleep. Just then the board began to glow. Bo took the board out the case. Just then a small voices said hello. Bo looked around the room but no one was there. Then he turned to the board. Yes Bo that was me.

Bo jumped back the board now floating in mid-air. What are you? said Bo. "I'm a magical skateboard…I just wanted to thank you for freeing me from that case". Bo said it was nothing. The board said you can call me Sky. Bo shook his head. Bo said why do they call you sky. Sky said because I can take you any where in the world you want to go. Bo said really…that's impossible. No, its possible. "Sky said I can take you anywhere you want to go, I have that kind of magic".

Bo stepped on the board and said take me where it snows all the time. Bo closed his eyes, when he opened them; he was standing in a foot of snow…high in the mountains. "Bo said, amazing Sky maybe we could go to the jungle or outer-space or even…before he could finish they heard a noise and turned". Behind them was a Baby Polar Bear. Bo picked up the polar bear. The polar bear licked Bo's cheek. "Bo said can I take him home with me Sky". Sky said no Bo you need to leave him here, this is his where he belongs. Bo said all right. Sky I'm getting really cold can we go home now. Sky took Bo home, right into his nice, warm bed.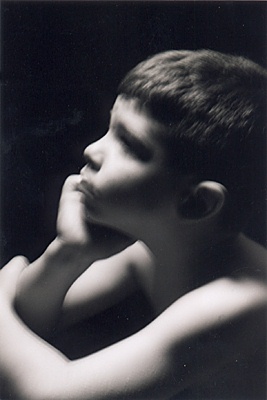 © Dena G., Pittsburgh, PA