Me, Shawn
MAG
May 8, 2009
I was there.

I remember my birth.
After all, I remember everything that's
Ever happened to me.
I remember emerging from my little sheltered cave,
Becoming life itself.
A tiny bird, crying, calling out,
My spirit blossoming, alighting in my family's chests,
Meeting them all for the first time.
Cindy, Paul, Mom, Dad.
And I realize that a dream is fluttering inside me,
Deep within my heart,
Pulsing,
Growing stronger,
Mirroring the beating of my family's heart:
This is my life.
I want to live it.

I remember my very first seizure,
Like a swirling, blinking, swarm of light
Spiraling out of my body into the
Fresh air of a new world.
Brand new possibilities flowering
before me,
And along with that,
A realization,
Like a door of light,
Slammed shut before you,
Leaving only darkness.
A realization of who I am.
Of what I am.
A realization that sends me stumbling and sobbing
Back into my body,
My spirit a boomerang out of control.
And I remember the look in my grandmother's eyes as I settled back into myself.
Two little dots
Sparkling with a newfound fear.
And a murmur, an agitated whisper:
"Syd! Syd!"
My father's arms around me, embracing me,
Sheltering me,
And his face swimming into view.
And I see the fear there, mingled with sadness at what he sees.
I remember how much this look hurt me,
An arrow in my heart,
Splintering the dreams and hopes kept there into a
Thousand
Forlorn
Pieces.
I am flung back by this explosion,
My spirit falling,
Falling.
And there is just one thought in my mind,
Swirling throughout me:
"Yes, I am damaged.
But I am still
Your son."
I remember my father's disappointment
As he observed me getting older,
But not growing at all.
I remember my loneliness,
Not being able to control my body.
Brittle.
Fragile.
Alone.

I remember my parents' divorce,
How they gradually became more and more disjointed.
I felt like a wedge driving them apart,
My disease something they couldn't
Both cope with.
They became stones,
My mother and father,
Indifferent to each other
To the point of living completely apart.
But I can't help think that in some way,
In some form,
They didn't divorce each other.
They divorced me,
Their own son.

I remember wondering,
Why is this happening to me?
I lie there for days,
Encompassed by so many things.
My fear.
My family's fear.
My loneliness.
My family's loneliness.
But I know I have something they don't have.
The hope, the dream,
It's all still there,
Like a patient mentor,
Waiting,
Watching,
There for you when you need them.
And I know the answer to the question that plagued us all for so long:
Because God willed it this way.

I remember my family trying to hide the sadness they felt over me,
Like I was an embarrassing mistake.
Sometimes
My father and my mother make eye contact,
And I can tell from this silent exchange that they have
Given up hope.
I do not understand.
Why must they think that because I can't control my body
I also can't control my mind?

I remember the day on the porch.
The sun was warming my skin,
The breeze ruffling my hair.
I remember my father stepping up behind me and sitting down.
I remember the crow,
The word "hopeless."
Bits of glass lay shattered,
The blotches of iced tea like gruesome bloodstains.
I remember the conversation,
Threads of my father's words strung out before him with nowhere to go.
And most of all,
I remember the line:
"Maybe you'd be better off if I ended your pain?"

With this,
I remember being enveloped in a cloud of fear,
A black, ruthless tornado
Spinning around me,
Threatening to engulf me forever.
I remember the desperation bleeding through into my thought of
"No! I want to live!
You cannot judge the quality of my life!"
I do not understand.

I remember realizing that my father thought I was already dead,
Gone, just an empty wasteland.
I remember these thoughts coming to me in the time that passed.
The fear so deep.
The loneliness so wide.
And with each new day,
The churning, roiling ocean would rise a tiny bit more.
But it was enough
To make me realize that life is like one of those towers you build out of cards.
More and more precious with each new story,
And more and more fragile
With each new character you add.
One little breath in the wrong direction,
One little bump in the wrong place,
And you can send it flying,
Swirling out of control,
Til it is no more.

And I remember my father and me on that night.
Alone together.
Cindy, Paul, and my mother gone away for the night.
The waves of fear came crashing down at the sound of
"I'll stay with Shawn for the night,"
And the door closing as the babysitter left.
I remember that by the time he reached my room and sat down
I had calmed the waves
So as not to have them slamming against the sides of my heart,
Threatening to break through any moment now.
And I remember him talking to me,
Telling me things about love,
About responsibility,
About sadness.
And the tears, like little rivulets of redemption,
Flowing down his face in life and mine in spirit.
But there is one thing I don't remember seeing or hearing,
And that is the words:
"You deserve to live, Shawn. After all, if I killed you,
Then you'd never have a chance to live without suffering."
And I remember meeting my father's eyes with my own,
Willing him to see what I see,
To feel what I feel,
To know what I know.

I am here.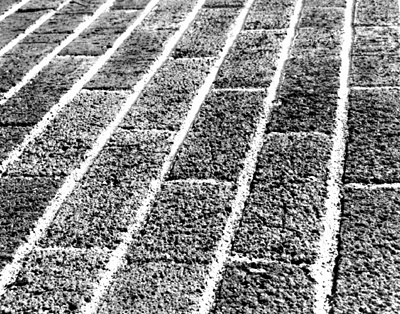 © Travis K., Phoenix, AZ