The Day Pa Died
October 15, 2009
The day Pa died, three months ago, was the worst day of my entire life. Mr. Kent, our neighbor, came into our home and asked Ma to step out on the porch with him. We heard some mumbling, then a stifled scream from the other side of the screen door. Jared, Jane, and I ran out to the porch, pushed our younger siblings back, and found Ma sobbing and shaking next to Mr. Kent.
"You!" She cried. "You did this!"
"Now, now ma'am, you're slightly traumatized…"
"No! You widowed me AND my sister! Poor Dilara! Poor ME! Hunting accident my ***!"
Here Ma uttered a word we had only heard from the lips of the tavern owner.
"I've told you this Angel," Mr. Kent said, "I feel awful! Your husband, Jeff, and Dilara's husband, Taylor, were two mysterious figures approaching from the fog. They must have been tracking a deer, because they were crawling. My son, Gregory, assumed they were deer themselves, so he shot! He will be punished most severely, I assure you."
Ma took a deep shaky breath, "Give me Jeff's gun!"
I hadn't even realized Mr. Kent had been holding it. He nervously handed it over.
"If I EVER see you or your son on my property again, I swear I'll shoot you! Jeff taught me how aim and I can shoot an apple, through the core, on a galloping horse's back and not harm the horse."
"It's true," murmured Jared, who had watched her target practice this morning, "She has deathly good aim!"
Then Ma said, "I'll give you thirty seconds to get off our property. Otherwise, I shoot!"
I left to deal with the little ones when Ma started counting back from thirty.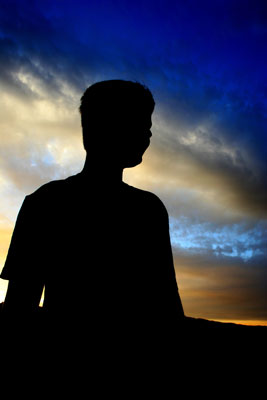 © Monica L., St. George, UT