Books Have Minds Too
November 30, 2010
There is a room in this home, one that is made solely of paper and words. This room is my home, my haven, where my friends and family exist. We each hold something different, a greater knowledge of a certain subject or a new adventure that no one has yet lived. When someone enters our abode we are quiet and still, but when the door closes behind them, we have discussions at the top of our paper-lungs.

"Have you heard what happened to Jane?" one of us will ask.

"No, but Oliver is quite in to exploring lately. Maybe he'll find her," another will reply. We have our names by what our faces say. Some of us are named the same, and some of us completely alone.

There is an Ally who I know with a girl on her face, and an Obert who has this odd little creature on him. We all look different, except for the few who have nothing but blank faces. They are the elders of our community, and also the most sullen of the group.

I live next to a J.K. and a Ridley and we all get around just fine, you see, but sometimes we quarrel about the newest member of our shelf. Ridley seems to love
Steph, while I and J.K loathe her. Her pages are full of romance with horrible dialogue. I guess we never will agree on this new girl.

Some think we should not have opinions on who is better than whom. They say that since Henry is for the younger ones we can't judge his simple grammar or limited knowledge and then go right on ahead to praise Charlotte just for her loud voice on the matters that she holds dearest.

We are separated on these issues quite often. Who should judge us? What are we even being judged on? Does it matter that Kelly has a bit of strawberry jam smashed between her pages, even though the young Dr. is in mint condition? To me it doesn't matter so; I think we should all be appreciated no matter what our condition or mindset.

Some say that an adult cherishes us more, takes better care of us, but I disagree.
Maybe it's because I've always longed to be a child's or because I've always loathed the vocabulary I hold in my dear head, but I disagree with the others. After all, if you get so lucky as to be cared for by a child then what stops this child from loving you just the same when they have grown. Wouldn't the child look at you with the same admiration in twenty years and then pass you down to their own child for you to be loved and admired again?

I hold this note in the back of my little self that is signed with the love of a young girl. I've only been able to peer at this note a few times, but when I get the chance to look upon it's swirly letters, I find a deep self-appreciation that I could have brought someone as much joy as this letter perceives.

It says that I have brought her joy, and that she was reminded of the love she was writing to. I only know that this young girl was missing someone when she wrote the still unfound and forgotten letter. She sounds sad and restless, wanting to be like the names that my pages hold, to get out into the world and belong to a great adventure. I remember her hands sometimes, the hands that wrote this and slipped it into my little frame. They were small and sickly, but strong enough to hold me up, never leaving me to rest on the sofa's armrest.

The girl disappeared a few years ago, and my memory of her has long faded. I only wish that she had brought me with her. I would have liked to see the world, to get out of this crowded room if only for a minute, but I guess I can stay here a little while more. Maybe one day I'll bring someone else the same joy I brought her, and maybe they'll slip another letter into the back of my pages.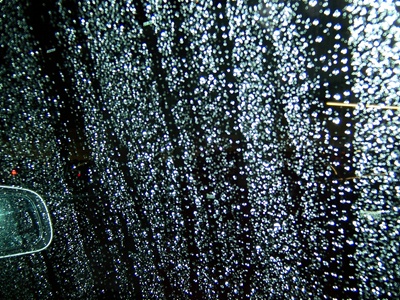 © Jessica L., San Jose, CA