Because it's unimportant
July 18, 2011
Nobody tells me important things. Not of their lives or their pasts, and in return I don't tell them anything about myself that they don't need to learn.
I am an atheist.
It's something most people don't know about me. Why should they? How much does that change about a person?
Only some small things.
For instance, the way one feels about death.
How do you feel about death?
Are you scared of dying? Scared of death surrounding you in the form of the untimely passing of your loved ones? Do you believe in life after death or souls or reincarnation or that we never truly die?
I am an atheist.
I am not terrified of the idea of dying. I am terrified at the idea of passing into inexistance.
I have no afterlife.
I have no soul.
No physical heaven, no physical hell.
I have only this life and the idea that I can bring immortality through living it and leaving it with a trace that I once existed. A book, a masterpiece, a deed, a crime, a discovery.
I am an atheist.
It is why I will never commit suicide or murder.
It is the reason I so value life.
My church is humanity. My god is all the beauty and goodness that possesses life. My devil is the chaos and suffering that penetrates it.
My heaven is the life I live. My hell is the idea of it coming to a close.
In time all memory of you and everyone you love will fall into inexistance in the same way that you did.
I am an atheist.
The only difference between us is that this is what I believe.
It makes very little signifigant difference in our personalities. And that is why many people do not know any of these things about me; because it is not important.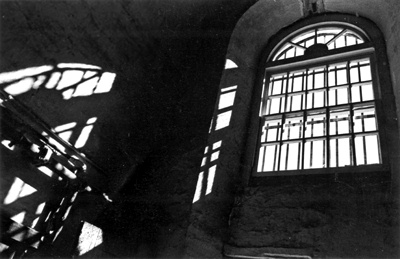 © Alice Y., Basking Ridge, NJ