Radio
October 18, 2009
I remember. Way long back, every Saturday, me and Mama used to drive around Napoleonville. She would take me in her old, blue, beat-up pickup truck. She would turn the radio on. As loud as it would possibly go, we used to sing to all them tunes. We would laugh, and dance in the car. It was a dream. I can remember seeing Papa laugh at us. Smiling his big smile, hearing his rumbling voice. He used to call us "crazy gooses", me and Mama. When Papa would stop the car to fill up gas, Mama would crank the radio up, we'd jump out of the car, and dance the entire time. Papa would get all embarrassed, but Mama and me, we didn't care no bit.

I remember sittin in Papa's lap, letting him run his fingers through my gnarly brown hair.

"You'll always be my girl, Cass. Always." Papa used to whisper in my ear. Me and Papa, oh, we were good friends. We'd to everything together. On them summer days, we used to go to Trickle Creek, and play in the water until it was dark. Until Mama had to come out searchin for us. She would give us a big talk on how it was dangerous to be outside so late. Mama would try to be real tough sometimes, but I knew it wasn't like her. Papa and me could always find a way to make her laugh.


I rubbed my fingers on the cold stone, and placed the flowers beneath it. A tear trickled down my cheek. Part of it seemed so real, while the other was just a mirage. There for a second, and gone the next. I turned around and left Hartington Cemetery. Because I knew they weren't coming back.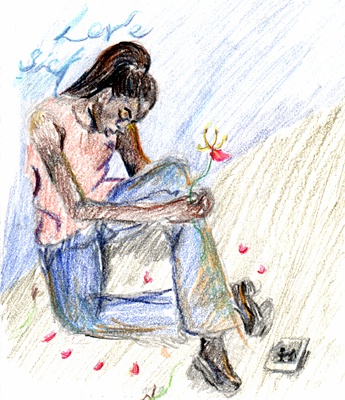 © Sherrell B., Philadelphia, PA