WRITER BLOCK
January 4, 2010
Writers block, it sucks no lie. It drives authors and me completely crazy! I mean just contently typing along no problem in the world you know what is happening and the BOOM! Your mind completely blank, dead end, nothing, NOTTA! We freeze, mind running franticly searching for a thought but then and still nothing. Oh like starting a good story, bad time to get writer block. Like a young girl with deep golden curls that fell upon her like silk. Her name from birth was Abigail but she came to like Abby for it was shorter and easier to spell. She lived alone outside the small town surrounded by woods in a cabin her parents had left her when they died 3 years before. At 17, she worked hard in the garden around her house selling fruits, vegetables, and flowers when there was nothing else to sell. Abby felt safe in those woods for they never did her harm.

Everyday as Abby returned home from selling her home raised goods she would hum a lovely tune with the song of the wind. I kill for one, I kill for two, my love for you has just now bloomed, it was an old lullaby her mother sang to her long ago before she passed away, it gave Abby such comfort. As she hummed it an her way home it was all she could hear. That's why as the grueling, half rotten, corpse hand reach from behind Abby and grabbed her tightly by the throat . . . . . WRITER BLOCK! See it stinks; it gets you nowhere but questions and frustrations. The worst part is that there is no cure, nope none. Well I mean the only cure is to walk away clear your mind more than it already is. Now the sad part about that solution is yeah it may work in a few hours or even a day but sometimes it takes weeks or YEARS! Yeah that right I said YEARS! Who has years to complete a story? I know I do not and I do not think authors do either, I now they have deadlines. Therefore, I have come to this very simple conclusion.

Writer's block sucks and will forever haunt the minds of those who write, it is just another wall that must be knocked down.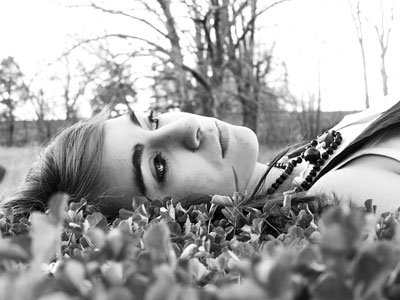 © Jasmine R., Bourbon, MI