Snow storm Love
March 18, 2010
On a snowy evening before the big Christmas celebration, I was sitting on the couch in front of our fire place. I looked outside to see if the snow had let up a bit. But it hasn't. I just sat there on my couch drinking hot cocoa waiting for the snow to stop for I can go outside to build a snowman. I don't think I will be tonight. Maybe tomorrow if I can get the chance. When it got too late I started to fall asleep on my couch.

When I woke up the next morning I looked outside and saw that we had a lot of snow to use for a snowman. I grabbed a ruler and measured how much we had and we had about 2ft of snow. It was awesome. So I ran back inside of my house and put on snow gear and headed out in the winter wonder land. It wasn't long till all the people came from their houses to play in the snow. From couples to little kids, they all worked together to make the biggest snowman on the block. We all some how separated into teams to make the snowmen. I just happen to go on one that has a really cute guy on it.
He was gorgeous. His eyes gleamed like the sunlight on a bright and sunny day. They were the color of brown. His hair was whisked away in the light breeze we had. So the color of chestnut rose through the air. Then suddenly I got the smell of my favorite kind of body spray for guys, BOD. I love that smell so much. Then he looked at me. I smiled at him and he smiled at me with his very cute smile that he had. I must know his name.
I walked up to the him and said hi. He said hi back.
"What's your name? I haven't seen you around here before" I questioned
"My names Seth and I just moved here before the big snow storm. What's your name?" Seth questioned back
"My names Jessica, you can call me Jessie. Welcome to the town. Are you going to be going to the big Christmas celebration tonight it mainly a dance though."
"I was thinking about it. Is it fun?"
"Oh yeah. Lots of fun. Would you want to go with me?"
"Yeah sure. I'll go with you."
"Great. Cant wait."
"Yeah. What time is it?"
"7 o'clock"
"Great. Will be there."
"Okay. I'll pick you up."
"Okay."
Then we continued to finish our snowman. Then I ran home and put looked for something nice to wear for tonight. Then bam there it is. The perfect dress to wear for the big dance. It was a red sparkling dress with it being tiered at the bottom. He will love me in it. The time was flying by when I looked at the clock it was 6 o'clock. I hurried up and put my dress on and I did my hair.
When we got to the dance it was packed. The music was loud and people were dancing. Seth and I started to dance and then we got tired. It was around 10 when we started to settle down. Then some how I and he ended up under the missile toe. The whole crowd started to chant "kiss, kiss, kiss!" we looked at each other awkwardly. He laughed a bit then he shrugged. Next thing I knew we were kissing. I thought he never wanted to stop. He was so good at it too. His warm soft lips pressing against mine jus made me melt. The crowd that was around all in unison just said awe. It was cute. My face light up to red and I smiled a bit. We held each others hand and we walked out the door. Tonight was the best night ever. When we got back home we said goodbye and we kissed. I was twirling as I got into my house, flicked on the lights, and set my keys down on the end table. I took a deep sigh. I waltzed over to my kitchen to grab a snack. It was late then I went to bed.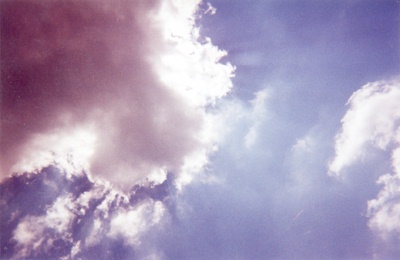 © Kena A., Huntsville, AL