Decent
June 12, 2010
'Hi' her face said, 'My name is Brittany. Want to dance?'

He'd never spoken to her, never seen her, but he knew. Her friend, he knew her too. Not as blond, not as skinny, not nearly as pretty, 'Hi. I'm here for backup. Come sit with us, make us laugh.'

"Jason" a voice said, this time out loud, "Jason, stop it." Fingers snapped in his face, and a beer was thrown in his hand. Bud Light. "Jason. Come on man. We're here to relax. Stop judging man."

Ah, that was Brian. Started off as dorm-mates, then interned at the same company. Now Brian was the Editor and Jason was his secretary, content with his job because it meant he got to do what he loved without working as hard. The girls didn't seem to agree.

'A secretary?' the blond would say, 'that's new.'

Then her friend would cut in, 'It's a pretty decent job.'

And the blond would shake her head and smile, 'Yeah. Decent.'

"Jason." Brian snapped again. "Drink."

And so Jason drank. His eyes wandered, away from the blond and her friend, off, into the far corner. There was a girl there.

She wasn't blond.

'What do you want?' her eyes said, as they were currently glaring at two drunk frat boys cluttering her booth. They left, and her eyes wandered.

"Jason!"

Jason pushed Brian's hand away, shaking his head, "This is good…"

That girl, she didn't say 'Hi' her name wasn't Brittany and she didn't like shopping. She said 'Your name is Jason. Buy me a drink.'

So he did.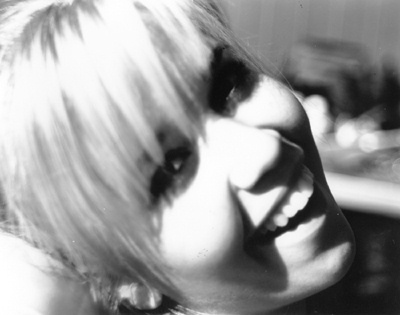 © Samantha H., Great Falls, VA