Used To Pass the Time
October 15, 2010
I hoped he wouldn't turn, turn and flash me a smile, or stick his tong out at me, or try to get a reaction out of me. Yet, I kind of craved his attention. He's a player, a guy who can never be without a girlfriend. I was one of his victims; I was a victim twice, because I just kept falling for him. He'll tell you these corny pick-up lines you can't help but giggling at. He'll talk to you every day, call you every day, so he'll keep you wanting him, so you can feel wanted. I walked past him, feeling good, not giving him the satisfaction that you still need him. I walked into my class, forgetting he was going to be there.

"Hey," he said as he came up behind me, poking my side, because he knows that I'll make a high pitched girly squeak. I didn't want to just stand there, that's weird. So as I looked into his amazing hazel eyes, that in the sun had a bright brown around the pupil, I said hi. I don't even remember what we were talking about; I just knew that I was falling, yet again.

My friends think I'm desperate, obsessed with boys. But, they don't know that I'm just trying to keep myself from falling for him. I don't want or need him to think he can have me whenever he wants. I want me and him just to be friends, so I try to keep myself from liking him to much by constantly keeping myself busy liking some other, stereotypical annoying guy who just expects everyone to be in love with him. But I don't really like those boys. I like him, the one who smiles at me whenever we see each other, the guy who knows so much about me that I'm astonished whenever he tells me some new fact about me. Some would say he was a stalker; I used to say he really liked me. But, he just wanted another girl to fall for him. And I refuse to play his games yet, again.

So I ignored his calls, ignored his texts, didn't look at him in class or the hallways, just minded my own business. But, I can't miss every time a new girl won't stop posting things about him on Facebook, or he'll text me and IM me about how crushed he was about his last break up. But there was always something I will remember. While he posted endless things about so many girls, I was never talked about on Facebook, he didn't talk about how in love he was with me. I was just another girl he used to pass the time.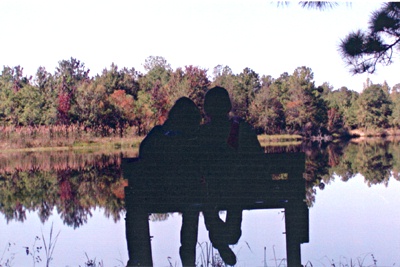 © Heather J., Slidell, LA