Things Couldn't Get Much Worst
May 15, 2011
I picked up the broken pieces of my guitar. The snapped neck and twisted strings, the pieces of the body. I held my tears back. This was no time to cry. A piece of the body was missing, the bottom. I hugged all the pieces to my chest, then sat them back on the ground with the other rubble. I heard my mother calling my name and I heard my baby brother and sister crying. I turned around to see them standing in a clear spot on the street. Behind them a split tree and a flipped car where our driveway used to be.

"Erin! Come here!" My mom's voice sounded on edge. Her hair was tossing around in the wind, and clouds over head were light gray, breaking apart in the west. They were a relief from those big, low-hanging, black clouds that the deadly twister had appeared out of. It last 6 minutes, destroying everything. I made my way slowly through the rubble, avoiding dangerous spots.

"Erin, be careful," my mother warned me as I neared them. A bent up bike on top of part of a roof. Probably my roof. A fire truck was slowly making it's way down the street, men in suspenders and big yellow pants cleared a path for it. I saw our neighbors all tumbling out of their houses, making their way to the street. I saw the Gaston family huddling together in their driveway. Mr. Gaston was holding his head, and I could see the blood on his hands. My stomach flipped, but I controlled myself and joined my family.

Alex, my little brother, wrapped his arms around my legs. Being only five years old, he had no idea what was going on. I scooped him up and held him close to me. He bawled into my shoulder, soaking my shirt with tears. Jessica, my little sister who was only 4 years old, was crying into her teddy bear, which she always had with her. My mom was watching the fire truck and the men working to make a path.

"Mommy?" Alex stopped crying now and turned his head to look at her.

"Yes?" She snapped her head around to look at him, breaking her stare of the men working.

"Where is our house?" He glanced at the mess around us and then back at her. I watched her, too, wondering what she would say.

"I don't know. We will have to get a new one." She shrugged her shoulders at him. Mrs. Gaston called my mother's name from across the street and my mom made her way over there as quickly as she could. I looked down at Jessica, who had also stopped her sobbing. Her tear stained face was looking around, taking everything in.

"Air-rin, is Mommy going to build us a new house?" Alex's thoughtful eyes gazed into mine.

"No, we'll probably by one somewhere else. It will already be built," I gave him a small smile. He grinned back, then wiggled out of my arms. I sat him down next to Jessica.

"Air-rin, I scared," Jessica gave me the most pitiful of looks and I scooped her up and hugged her. She snuggled into my shoulder, the non-soaked one. Her teddy bear fell to the ground as she wrapped her little arms around my neck. Alex picked it up and giggled.

"Essie! You dropped your bear!" He waved it in the air. At least he was happier now. Jessica ignored him and I heard her sigh in my ear, content in my arms. My mom made it back over to our spot and patted Alex's head.

"Carol said that a school bus was coming to pick us all up and take us to the community center, which is still intact," my mom seemed happier. She had no idea what to do, but lucky us that Mrs. Gaston did.


"I want to sit by Air-rin!" Alex was having fun with all this now, but little Jessica was asleep in my arms.

"No, Alex, you have to sit by me, but we'll sit across the aisle from her," my mom lifted him up onto his seat. He crossed his arms and pouted, until he noticed the window, and started staring out that, watching the destruction scene around us. The bus went slow, but most of the road was cleared now.

"Jess, are you ok?" I asked rearranging her. She nodded slightly and then fell back into a restless sleep. She started hiccupping quietly and I patted her back.

"Erin, I think we will have to go live with Grandma until I can buy us a new house. Thank goodness I had all our documents in the safe deposit box." My mom leaned across the aisle to talk to me. I nodded, thankful, too. Things couldn't get much worst.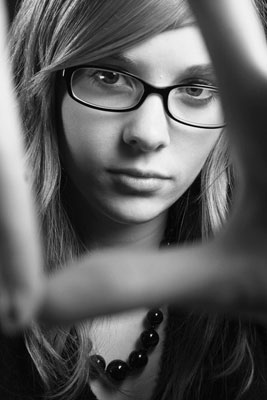 © Marina S., Vineyard Haven, MA