Letters to a Lost Friend
April 17, 2012
Dear Monita,

It's been awhile since we've talked. I guess I should say since since I've written. You can't really reply from the grave. Why you gave up is something that I'll never be able to understand. Then again, I've never been as sick as you were. It couldn't have helped that your parents didn't understand. You didn't want doctors telling you that you couldn't sing and dance. That was the only life you knew, and you couldn't give it up.

We were both so dedicated to dance. We couldn't part our ways with it. You were just as good as I was, if not better. I know you had done more competitions than I did. You were just naturally better at amazing a crowd. When you performed, it was always flawless. I had to practice for hours upon hours, and I was still doomed to forget something on stage. My memory just isn't what yours was. Either way, the doctors were asking way too much.
Suppose things had gone differently. What if I had been the one who had gotten sick? Would you have helped me disregard the orders that could have saved my life? You probably wouldn't have, but that is exactly what you asked me to do. Why I agreed is still a mystery to me. That field killed you. No. I killed you. I should never have let you dance in the field. If all else failed, I should have refused to dance with you.
Would you have hated me? Am I dumb to think that it would have changed anything? Perhaps I am. Momo, you were my best friend and I helped you kill yourself. Perhaps not so technically, but if I hadn't allowed you to put your body under that stress, you might still be here. Maybe the whole thought of that is crazy. How would I know? Your brother seemed fairly sure that you would have done the same thing without my help.
Would you have? I need to know.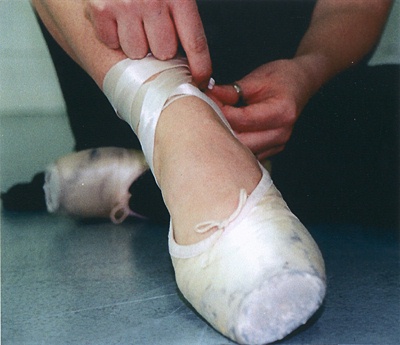 © Nora F., Pembroke, MA