Recovery: Part 2
May 23, 2012
The first day of physical therapy was the hardest. I couldn't move my legs. I was told I would never be able to walk again. My physical therapist, Mark, worked with me for two hours straight. He would try to encourage me that I would walk again, but I had my doubts.

"Believe in yourself, Joshua. You can do anything if you just believe in yourself."

"Can't you see that I can't walk! What makes you think that I can do anything?"

"Joshua, have you ever heard of the great physician?"

"None of the doctors here are the greatest."

"No, I mean God. He can heal you if you just believe in him. Are you saved? Have you ever heard of God?"

"No. Please tell me."

"God created everything, even our bodies. He loved us so much that he sent his son, Jesus Christ, to die for our sins. He was beaten, and was left with thirty-nine stripes on his back. By his stripes, we are healed in the name of Jesus."

I slumped back in the chair I sat in and decided to give my heart to the Lord. It was the beginning of my transformation. I left the therapy room with a happier feeling inside.



Next, I had to go see the psychologist on the fifth floor. It was the most painful meeting I would ever be in. I sat in a wheelchair face-to-face with Dr. Dom. He held a pen and notebook and started trying to make me remember what happened.

"Joshua, that is your name isn't?"

"I suppose so. I don't really know who I am."

"Well, maybe I should inform you of who you are and where you came from."

I gripped the arms of the chair and prepared myself for what I was about to be told.

"You are Joshua Marsh. You were born right here in Mangrove. Your parents are George and Susan Marsh. Now, you need to know what happened that night. You were riding home with your friends, Mark and John. They are both okay of course. They will be released in the next couple of days. Do you know why you crashed?"

"I was told that the car hydroplaned."

"Yes, it did, but the driver, John, had been drinking. All of you had. You just don't remember. Your parents know, but they were too shocked to say anything. "

My mouth flew open. I could not believe I had done that. I was not right, but now that I am born again, I can change the way I am. It would only take a few more steps and I would have a full recovery.

The story will be continued in Recovery: Part 3.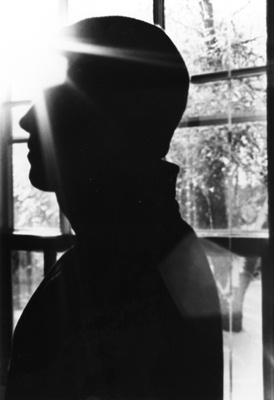 © Megan M., Rives Jct., MI