Suicide Dance
December 8, 2013
I was the one who introduced Mo to dance.She was such a free spirit that ballet came as a second nature to her. She took my art and made it even better. She lived near this old field where flowers used to grow. It was so beautiful in the spring that we couldn't help but dance there. You know, we bought ballet slippers just to dance in that field. They were expensive and we bought them so we wouldn't ruin our studio slippers.

Those were happier times, and unfortunately they didn't last very long. Mo got a disease. It made her weak. She was an operable patient, but she would never dance again after it. We both agreed that would be a fate worse than death. Dance was all we had. It was what made our hearts beat, and neither of us could go without it.

It was a couple days before she was supposed to have surgery. She called me at two in the morning, crying like crazy. She begged me to dance with her again, so we met up an hour later. We both brought our field slippers and we danced. We danced until about 5:30. That's when Mo got dizzy. She told me that it was time to go home. She was suddenly so afraid of how angry her parents would be. Then she fell to the ground. Right before my eyes, my best friend died.

I called her mother in a panic. She called for an ambulance as she headed the field. By the time they got there, it was too late. Mo was gone. She had literally danced herself to the grave. Of course, the death certificate said that she died of natural causes. That the disease killed her. But everyone knew the truth. She had committed suicide, and I had helped.

Needless to say, the family we had once shared didn't love me anymore. They couldn't stand the sight of me. I killed their little girl. We all knew that it was true. I danced with her, and it killed her. If I had said no, she might still be here. That's what everyone thinks. But I know the truth. She would have dance anyway. She would have gone on her own, and she would have danced. Because if she was going to die, she was going to die doing what she loved. And she wouldn't live if it meant that she couldn't do what she loved.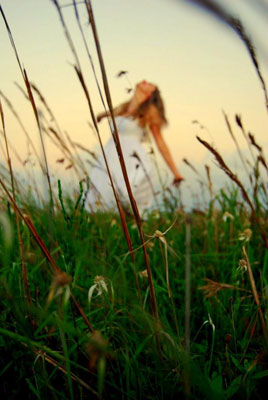 © Richard F., League City, TX