Wild Thing
February 4, 2014
It's no surprise that one of my favorite books is "Where the Wild Things Are." I'm a wild thing myself, a whirl of clumsy limbs and quiet incandescence. The world unnerves me, but I make up for outward hesitance with inward joy, the kind that resonates in every bone, organ, and cell of my body, beating like a tell-tale heart: Yes, yes, yes.

I take solace in nature, that wild place of rushing wind and fluttering leaves and vines that coil and twist around mossy branches. I dash in the blooming vegetation, plowing my way through thickets of ferns and blue lilies. Mud paints itself on the bare canvas of my skin, blossoms settle on my shoulders and sunshine illumines streaks of honey and toffee in my hair. In the forest, I am fearless. I will go places I have never gone before—treetops and stream beds and heavily graffitied old bridges.

Some like to think, some like to understand, and some like to create, but I like to feel. My senses are invested in every action I take.

Darting between trees in dizzying sunlight, I hum a peripatetic tune. And after a while, I achieve what I come for. I finally taste the forest's rough edges, breathe its myriad of scents, listen to its vibrant, orchestral roar.

It's quite something.

In the back of my mind, there is always a voice of reason reminding me of things I should be doing. Deadlines, responsibilities, tasks…absolutes that clash with my ethereal little realm.

But I am a wild thing.

So I quicken my pace and dive after a scampering rabbit, losing myself to the woodland blur.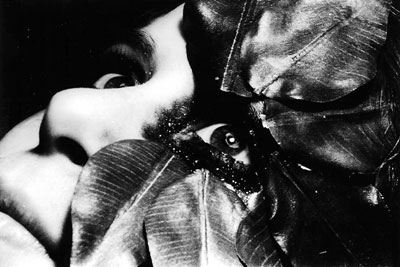 © Marissa S., Westminster, CO