Why Are You Afraid Of Dying?
April 2, 2015
"Why are you afraid of dying?"
I glanced up at the girl, confused. "Um, excuse me?"
"You heard me," she challenged, flecks of gold sparkling in her maple colored eyes as the light field of freckles spilling across her nose furrowed. A bronze circlet sat upon her crown of flowing dirty blonde locks infused with streaks of burning blue. Her unrelenting gaze pierced through me, seeming to know me, to sum me up.
In the time it takes a human eye to lock with another, the same time for her optic nerves to send bursts of static to her brain to decipher and filter and perceive and to send orders to the muscles in her corneas to flex and bend and to focus and her iris to expand like a dark sea surging over an amber field of grain, she knew who I was.
She knew it all.
Everything.
All that I had been, all that I was, all that I will ever be.
In the same time it takes a brain synapse to fire, for the electric connection to be formed as a temporary bridge of information and energy, she knew more about me than I ever would know of myslef.
"What is it that scares you about it?" she pushed.
I tapped my fingers against the register, mumbling something like, "Can I take your order?"
"Is it the dark? The yowling shadows? Are you afraid of what you don't know?"
I glanced around her – the growing line of increasingly agitated customers fidgeted as they used up more battery life than they would have preferred while aimlessly scrolling on their phones and refusing to talk to each other.
"I'm not afraid of the dark," I muttered.
"No, you're not," she stated matter-of-factly, her gaze reaching into my soul. "Yet you're afraid of the unknown. You're afraid of losing control, of letting go, of letting the moment take you. You don't know yourself well enough yet to know what you would be like if you lost yourself."
I just stared at her, my fingers ceasing their impatient thrumming.
"If I can give you any advice…" she glanced down at my name tag, a smile tugging at the corner of her wry lips, "Lazarus, it would be to lose yourself. Get out there. Live up to that name. The unknown is the best part of life."
"Today, please?" somebody in line grumbled behind her.
She stuck her hand out. "Kara Kelly."
As if in a dream I reached out and grasped her surprisingly strong yet soft grip as the nerves in my fingertips tingled and sparked. Her scent of fresh wind, crisp sun, and warm cappuccino wafted over to me as we shook. "Lazarus Quinton."
"Pleasure to meet you," she cooed before turning away and strutting out the door without another word. She held it open for a moment, turning back with a wry smile on her face and eyes alight.
I felt my cheeks involuntarily turn upwards themselves, a stupid grin plastering itself to my mouth.
She blinked once, turned back around, and walked out, the sunlight glancing off her circlet and setting her hair aflame like fresh flames of propane.
Right then she walked out of my life.
I would never see Kara Kelly again.
I would never grasp her firm-yet-gentle grip, I would never smell her skin's infusion of the great outdoors and coffee shops, and I would never again look into those bright, alive, honey eyes of swimming gold.
But she would change my life in nearly every way possible.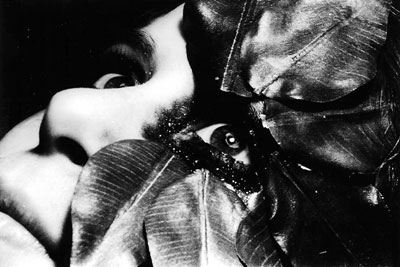 © Marissa S., Westminster, CO