Our Summer-Chapter 9- A VERY Happy Birthday
January 23, 2010
"Tony….it's….oh my God."
The DeVitos' yard had been magically transformed into the balcony of a 5-star restaurant. Twinkling lights hung on every tree and bush, soft music was playing somewhere in the background, the aroma of steak filled the air, soft candles were scattered among the yard, and in the center of all this beauty, there was a small table for two with an elegant white cloth draped across and a vase of roses as its centerpiece. My eyes were filled with tears of joy and Tony's smile lit up in the shine of all the beautiful lights.
"Do you like it?" Tony asked with a note of nervousness in his voice.
"Like it?" I said wiping my tears, "I absolutely love it. This is the best surprise I've ever gotten."
"There's more, don't worry." He smiled as he held open a chair for me. How could there possibly be more? This is already a dream-come-true… I thought as we sat down. We began to talk about random things until suddenly, two girls appered in waiter outfits.
"What are you guys doing?!" I laughed. LuLu and Sylvia were standing with our food in black and white waiter girl outfits.
"SURPRISE!" they laughed as we all hugged.
"Thank you guys!!!" I whispered
"Hey, don't leave your boyfriend hanging." LuLu giggled pulling away, "Get back to your date."
"And never forget, Summer……ABSTEINENCE!" they screamed before running away laughing. Tony & I laughed as we began to eat. We talked about 7th grade, funny memories, secrets we'd mostly kept to ourselves until now, what we thought 8th grade would be like, anything and everything we could. When dinner was over, I was positive this night could not get any better.
"Tony, you're truly amazing. Thank you so much for tonight."
"It's not quite over, Summer." Tony's eyes glittered mischievously. "It IS your birthday party after all."
"Happy Birthday to you! Happy Birthday to you! Happy Birthday dear Summer, Happy Birthday to you!" Sylvia's beautiful soprano voice sang as LuLu and her carried out a birthday cake that looked more like a wedding cake. Everyone clapped as I blew out all 13 candles and began to cut the cake.
"Tony, go help her cut it so we can take a picture!" LuLu demanded getting out her camera.
"What is this, our wedding?" he laughed. He came over to where I was standing, put his arms around me, and kissed me on the cheek as the camera's flash flickered.
"AWWWWWWWWWWWWW!" Sylvia cooed while getting a piece of cake. We all sat in the grass eating cake as the candle flames danced around us.
"Tony & I have a present for you Sum." Sylvia said as Tony got out a bag from underneath the table.
"You guys! You didn't need to get me anything!" I blushed feeling guilty that they spent money on me.
"Shut up Summer! It's your birthday!" Tony joked handing me the bag.
I took out the gift paper to find there was one plane ticket.
"NANTUCKETT, MASSACHUSETTS." I read, suddenly I remembered that was where Sylvia & Tony always went in July. "NO way!!!! You want ME to come on vacation with you guys???" I screamed with joy as I tackled them both on the ground.
"Yes! You & LuLu are coming!" Sylvia said between hysterical laughter.
"AHHHHHH!!!!!!!!!!" the three of us screamed.
"I'm glad you like it." Tony laughed as I kissed him on the grass. LuLu and Sylvia turned the music up; the song was from LuLu's favorite Disney movie, The Lion King and it was Can you feel the Love Tonight? LuLu & Sylvia began to sing a duet. Their beautiful alto and soprano harmony was breathtaking, and me and Tony got off the ground and started to slow dance. Our FIRST slow dance. The candles were beginning to dim, the stars & the twinkling lights glittered in unison, and I couldn't remember ever having a better birthday.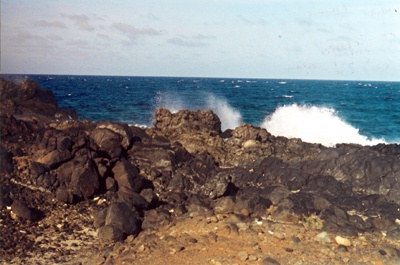 © Matt A., Smithfield, RI