Fire Heart2
April 21, 2010
Chapter 2: The Inside Romeo and Juliet

Life went on as normal
For the next couple of weeks. Drew still liked me, and he made me feel wonderful. His family obviously didn't approve of us being friends (or whatever we were), so during school, he stayed away from me. Though he still kept a watchful eye on me the whole time.
He was so handsome and so pure looking. He seemed troubled about something; I knew he was hiding some kind of matter.
I never looked at him much, maybe because I knew he would look back at me, maybe because I was apprehensive about his stare. He was so handsome and perfect looking. I didn't like sitting next to him.
I felt incomparable next to his flawless face. My face was a mess compared to his. I had small blemishes here and there like a normal teen. I had a normal appearance but he…he was nothing close to normal. He was so much more than a regular human.
I didn't even see how a human face could be so perfect. Perfect facial features, perfect voice, perfect words….everything about him was expected to be perfect. I could sit and dream about him all day.
Every time I thought about his perfect face I had to smile. It was one grin that was so enjoyable, I wished it was permanent.
It was an uncontrollable smile I loved. I always thought about him in many different ways. I dreamt about him being my prince charming, and he swept me off my feet. I knew of course that could only be a dream. I knew that was far off from happening. As far as my dreams. My dreams were farther than two universes.

The next day I walked to English class still wondering about the mysterious Drew Giver. His perfect face was so out of the ordinary. He had beautiful features. His eyes were so beautiful.
They were unimaginable and beautiful. When I looked in his eyes I saw so many things. I saw beauty, brilliancy, unhappiness, madness, confusion, unwillingness, lifelessness, and pain. A lot of pain.
I sat in my seat, and realized he wasn't there. But just as soon as I made my assessment, I heard the chair next to me slide. He sat down next to me, his face straight.
"Okay I have made my decision and Romeo will be played by Mr. Drew Giver and Juliet by Ms. Aaralyn Harding. Can I have the two come up?" We looked at each other hesitantly, and walked up to the front of the class (As we did he brushed my side and made me flutter), and the teacher handed us our booklets.
"Page thirty-four." We flipped to the page quickly. He coughed, and started. "If I profane with my unworthiest hand this holy shrine, the gentle fine is this: My lips, two blushing pilgrims, ready stand to smooth that rough touch with a tender kiss." He stuttered, but managed to say the words with somewhat passion.
I looked at him unwillingly and read my line. "Good pilgrim, you do wrong your hand too much, Which mannerly devotion shows in this; For saints have hands that pilgrims' hands do touch, And palm to palm is holy palmers' kiss." I read my line clearly.
"Have not saint's lips and holy palmers too?"
"Ay, pilgrim, lips that they must use in prayer."
"O, then, dear saint, let lips do what hands do; they pray, grant thou, lest faith turn to despair."
"Saints do not move, though grant for prayers' sake."
"Then move not, while my prayer's effect I take. Thus from my lips, by yours, my sin is purged."
"Then have my lips the sin that they have took."
"Sin from thy lips? O trespass sweetly urged! Give me my sin again."
"You kiss by the book."
Kaitlin walked over and read her line. "Madam, your mother craves a word with you."
Drew looked up at me then at Kaitlin. "What is her mother?"
The class clapped, and we walked back to our seats.
"You did very well Aaralyn." He whispered. "Ugh thank you. You were really good as well." He nodded and looked back.
I walked out of class, and he put a firm hand on my neck. I felt a rush of heat go through my body. I jumped and turned around. He was standing there. "I need to talk to you." He whispered smiling.
He looked around, and grabbed my hand. He walked swiftly, me tripping behind. He walked into the large empty auditorium. "Look," He started turning to face me.
"I just need to be sure of something. You like me right?" I nodded. "Okay, I just needed to make sure before I start thinking about things." "What things?" "I will tell you later." He whispered. I started to walk away.
He spun me towards him. "We shouldn't be with each other, but you know as well as I do, there is something more than chemistry. Correct?" I nodded. He smiled and walked out.
I shook my head smiling and walked out. 'There is something more than chemistry.' I reviewed the words in my mind.
I wondered why he said that, and the point to it. The wonder I had inside me was a dominant trait, and it was sure to eventually take over. I held it back, thinking about the words he said.
What he meant by more. Why couldn't he tell me now? It bothered me, but decided not to worry about it too much.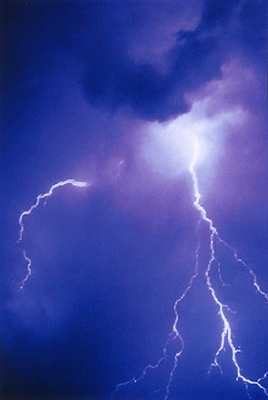 © Steve A., Goodyear, AZ