A Tangle in the Heart [Part 2]
July 13, 2010
I push the cart of books to the fiction section and begin placing the books in their respective positions. So much was on my mind, and I didn't even notice that I placed a book by Harper Lee in the section with Joaquin Dorfman. My co-worker, Stew, the one that was dared to hit on Tarah, noticed and told me to get myself together. It's easier said than done, because I didn't tell him what happened earlier this morning.



You see, I had to wake up earlier than normal this morning to open the library. I went upstairs to my room to grab my clothes for work. I didn't see Tarah on my bed, so I began to change right there. In the dark, it was sort of difficult to see where I put my leg, and I was hopping around the room. I fell backward and began hearing rustles of the sheets. Tarah started yelling and screaming at the sight of me in my boxers, and I was embarrassed. I ran out of the room with my clothes and left for work without saying a word to her. Maybe my scrawny build was just something Tarah might use against me, you know? The thoughts were gnawing the ridges of my head, and I just couldn't wait to get home and rest.



I rub the temples of my head with my fingers when Stew strolls by with his own cart. "What's wrong with you?" he asks. "Is the old man still not speaking to you?"




"What?" I say, tuning back into reality. "No, no, it's not that."



"What's up then?" he stops his cart and helps me with mine.



I wonder if I should really tell him, because Stew can really be a jerk about things. I know I've been perceived as a jerk lately, but Stew takes it to a whole new level. I let out a breath and explain, "Remember Tarah?"



"Mmm…no," he shakes his head.



"I'm sorry," I remember. "Do you remember Tangle?"



His face lights up like he just won a million dollars.



"My mom's letting her stay with us this week," I explain. "To top it all off, Tangle took my room, too. You won't even believe me when I tell you why she needs a place here. Tangle's got a boyfriend."



"You're kidding," he replies flatly.



"For one thing, Tangle's gone a long way since we last saw her," I admit. The thought of her face makes me mesmerized. Don't get confused; I'm not in love with her or like her. That will never happen. In simpler terms, she's a hot girl with a bad attitude. That'll never be my type anyway.



"What? She's hot?" he asks, furrowing his eyebrows.



"Yeah but she's still the same Tangle," I reply. "You know, annoying."



"I stopped listening after you said she was hot," he laughs. "She sounds like my type."



"Please, Stew," I plead. "Your type has two legs, two arms, and is a woman."



"Whatever Colin," he insists. "You know that if it wasn't Tangle, you would've hooked up with the girl by now."



I think about it and sweep the thought away. Just because I've had a history of hooking up with girls within days of meeting them doesn't mean I'd ever get like that with Tangle. I look at Stew who has a challenging gleam in his eye. Oh no.



"Remember how you've wanted Martha?" he suggests. Martha was Stew's motorcycle. It's a vintage one, and it works like magic. I've offered money, but Stew never gave in even though he never uses it. "You can have her, washed, gas filled, and for no cost at all if you can hook up with Tangle before she leaves."

Tarah had a crush on me in grade school. She gave me a Valentine's card in 4th grade, but I ignored her. It won't be hard to make her like me again.



"That isn't hard," I huff a laugh.



"Well, if you can't get her within a week, you take over for my summer shift. Deal?" he proposes.

Stew's summer shift lasted only a month. That isn't bad, I mused. It seems like a good opportunity to get back at Tangle and get Martha at the same time. I would be killing two birds with one stone.



"Deal," I agree.

And just like that, I couldn't wait to see Tarah.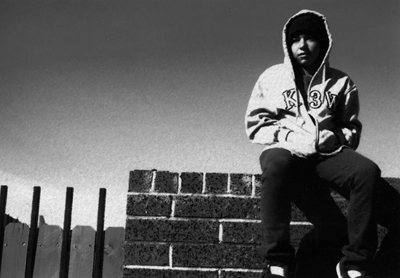 © Stan G., Phoenix, AZ