Whats next?
May 26, 2011
We kissed and your lips felt so amazing against mine and I didn't want to stop.
We embraced and it was an embrace I didn't want to let go of.
You said you loved me and I know you still do.
This is the first time I've ever written about another guy such as great as you.
When you told me how you felt, it made me melt.
Then my best friend came into my head and I wondered what I was doing with you.
Then he my love that I've been through so much with came into my head.
I loved him and I was building on emotion with another guy.
Is it possible to start falling for you?
Is it possible I may have feeling for someone else?
I go back to the sweet morning texts you sent me, your warm graceful lips against mine and I wonder.
What happens next?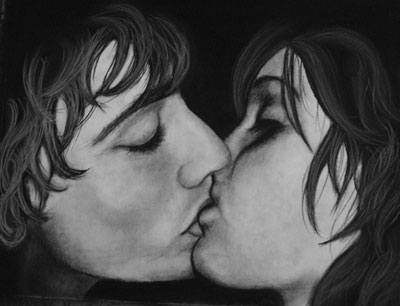 © Anna Y., St. Robert, MO