Happily Ever After
February 5, 2012
I used to believe in love at first sight. You know, when you meet someone and suddenly you just know. It's the fairy tale we all dream of. Where boy meets girl and the rest is history.
I used to believe in happily ever after. What was I thinking? This is reality, not a Disney movie. And in reality, every story ends in one thing: death. It's inevitable. It puts a perspective on everything you do.
I used to believe in you. My Prince Charming. I believed my beautiful knight in shining armor would always come save his damsel in distress. Until that didn't happen.
I know better now. You are certainly not a Prince Charming, much less my Prince Charming. And maybe I don't need to be saved. Maybe I'm okay. Maybe life without you is my happily ever after.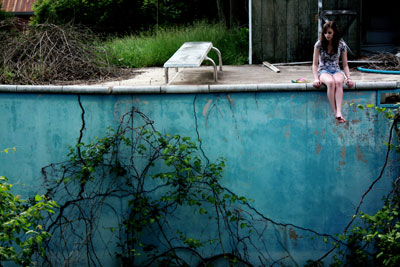 © Myra K., Somerville, NJ