The Storm
August 6, 2012
The rain splatters drop by drop on the window, as her eyes open to find the dark. Wind beats up hard against the house, and to her ears it sounds like a monster. She moves closer to him, and he wakes to the roar of thunder and her trembling body.

He takes her in and can't help a smile. She never told him she was afraid of a storm, and it strikes him odd since she loves the rain so much. "Afraid of a little storm?" he teases.

She looks up to him to say something, but a bolt of lightning and shattered thunder causes her to cry out and hide her face in his chest. He has never seen her this tense before, never felt her body so tightly restrained.

He rubs her hair back and kisses her forehead. "It's just a storm. It'll pass."

She nods and then whispers, "I know." She hates to show her weaknesses, and he thinks this might be why he didn't know this small fact about her until they were married.

"Come on," he whispers, pulling away for a second. "Let's go to the kitchen. I'll make some hot chocolate."

She follows him into the kitchen, his hand still intertwined in hers. He sits her down on the stool across the island and goes around to make the warm drink that he hopes will calm her. Another round of thunder shoots through the house, and he knows she has jumped and is probably sitting with her hand tied in knots.

He doesn't turn around, just keeps stirring the liquid in the pot. She relaxes a little when she sees how calm he stays. Her hands relax and she begins to play with a loose thread on her pants.

A few minutes later he turns and places a cup in front of her. "Bon appetite," he says and takes a sip from his own.

She smiles. "Thank you." She sips from hers, and he comes around, taking her hand to lead her to the couch. She snuggles up next to him, and soon after the hot cocoa is gone from both their cups and both eyes have begun to droop, the rain comes to a stop, sending them both off to sleep.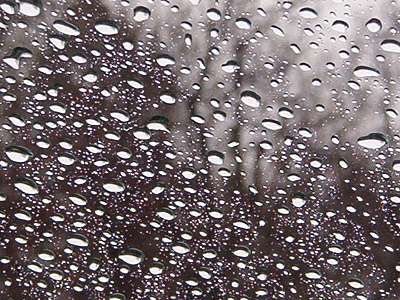 © Terrin C., Humboldt, IA