Breathe
May 11, 2014
There was a knock. A distant one. One that I heard while listening to music but my mother was oblivious to it as she did the dishes. I got up slowely and walked to the door. The knob cold against my fingers. Twisted, opened and there he stood. Again. I looked at my feet, this wasnt the first time he had come back to beg, "Hello Zack." his smile was what had me stepping aside, allowing him to enter. It wasn't really fair how his icey blue eyes cold bring so much fire to my heart. He casually sat on the couch and looked up at me as if I had invited him for a meeting. I looked at him, refusing to move from my spot near the still open door. His black hair stood up in random directions. He probably ran here. He almost always ran, I used to joke with him about his oposition to bikes and cars. I closed my eyes and sighed clearing the painful memory from my mind, "Why are you-"

My mother rushed in then throwing her hands up, "ZACK! Oh I havent seen you in SO LONG!" He smiled then, that distant smile that only I would recognize as fake and embraced my mother. "Its nice to see you too Mrs. S." My heart jumped and shattered as he spoke. His voice sent a shot of pain and longing through my body. That was something that had made me love him, his charasmatic voice. She left then saying something about dinner and left us, once again, alone.

I surrendered my spot near the door and sat next to him on the couch. Trying not to breathe his intoxicating cologne. He looked at me and smiled, " Now Colette. I know you better than you think. Relax." I closed my eyes and took a deep breath, I kept my eyes shut. "Why are you here Zack?" the smile was gone from his voice, "C I came to tell you I was sorry." I snorted then, a side affect of hidden laughter and looked at him. He winced at my glance, "Sorry for what Zack? For breaking my heart? For never answering my texts?" He looked down at his jeans, finding sudden interest on a loose string, "Well. that yes. but- well mostly..." I waited. He did this usually. Would stutter when he couldnt find the right words to use. It came with his dyslexia. He took my hand, inprisoning it inbetween both of his. I didnt try to get it back, it would be pointless.

"Remember our first date?" he asked looking up at me with somber eyes. All I could do was nod. It had been sunny, and the Arizona sun had graced us with weather in the eightys. 'Perfect picnic day!' he had laughed as we walked down to the park and set up. We would end up staying there late into the night. Enjoying eachothers company and discovering new things we hadnt known about eachother until that day. thats also the first time he kissed me. fire flew into my mind, I winced.

"What about it Zack?" he held my hand tighter, almost uncomfortably so, " I forgot to tell you something that day." I got curious then. If I hadnt known it then I was sure I would end up learning about it from the six months we dated. He continued, "I forgot to tell you...."

I couldnt hear anything. My mind went blank my hands felt cold my breathing shallow. What had happened again? My vision began to blur as I saw him put the tack sized needle back into his pocket. He looked at me, his blue eyes no longer enchanting. He picked me up and I tried to scream. I couldnt move. Setting me into the stalled car, apparently he didnt like running anymore, he said something before he slammed the door. Before I blacked out. "I forgot to tell you to say goodbye."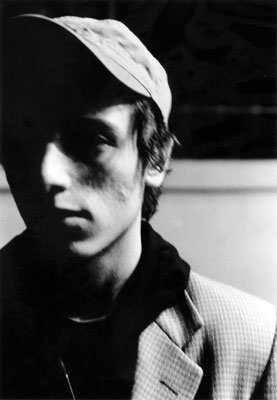 © Ariel L., New York, NY