At Sixes and Seven
November 28, 2021
She hadn't felt like this before. What she was seeing was real enough to give her chills. She flashed the Syrian landscape dotted with hostage camps. Who would have thought that the girl who was teased for her extraordinary thoughts, skinny appearance would escape from the dark shadows of those Generals? Asher could only think about her lost loving family, the promises she had made to them, to become a successful surgeon one day. She held her letter of acceptance into Harvard complemented with a fee waiver. Hers was a long struggle but she had now moved on. She wanted to soak in the view of spell bounding Harvard campus.
But how would she pay the rest of her tuition fee? All her savings were spent, not a penny left. She went roaming across the campus telling everyone, she had an extraordinary score on the medical entrance exams, just if anyone could give her a place for the time being. An overdressed, rich looking girl called her. She had failed the tests many times and her family wasn't pleased. Asher, into the wrong thoughts, consequently agreed to give the upcoming test in place of the rich girl. Asher wanted money but little did she know, there is no shortcut to an easy life.
The invigilator felt a bit odd in the examination hall. He felt as if he had seen Asher but he couldn't recall. It had been an introduction ceremony for the teachers. All of them were shown appraisals of the bright, future surgeons. He just couldn't recall. Asher didn't enjoy receiving the money for cheating but actions have consequences. 3rd May, she still remembers that day. What would have been a day to prepare for a new chapter in her life turned grey. The call she received from the Harvard clerk still echoes in her mind. He had called her to inform her that her admission had been cancelled because of her unlawful deed and she wouldn't get admission in any of the Ivy League medical schools. Someone who had been an elated girl, whose life was about to change for good had been backfired. Asher's success was illusionary.
We all encounter numerous thoughts every day but only the people who are true to themselves all the time find the right one. The self-realization of who you are and must be, along with the right choices you make is the greatest gift.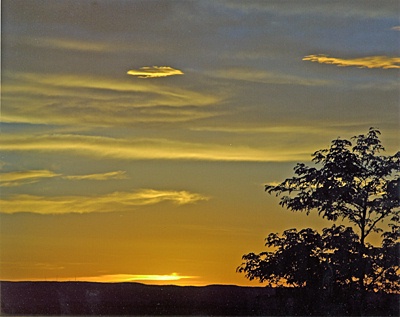 © Elizabeth B., Wichita Falls, TX