Bullying: Education and Understanding the Source
April 16, 2012
Worldwide problems today are not exactly in shortage, but some have a more personal reaction than others. Bullying is a perfect example of this. A bully is thought to be someone who picks on those appearing weaker than him/her, but this is not always true. There are many different kinds of bullying, some intentional, some not, and, as with almost every problem, there comes a solution

Intentional bullying is in many cases a more hurtful type of bullying. When the person is aware that they are causing someone pain and continues to do it anyway, this is not only a representation of cruelty but a telltale sign that the bully is insecure with some part of him or herself. It is equally important to understand the bully as it is the bullied. Some might say, "Who cares about the bully? He or she is obviously wrong!" but things are often more complex than that. What if what the bully is saying what they were taught at home? How can they be blamed, especially if they are too young to put much thought into their words? If anger is all someone is shown at home, then it is all they know how to do.

Unintentional bullying is when someone is unaware that they are being hurtful to others. Examples of this is anti-gay bullying. If someone is brought up in their faith believing that being gay is not okay, they automatically think that that is what everyone believes and might make a comment that unwittingly hurts someone else. In these cases, it is essential for the victim to say that it hurts them, and it can likely be stopped before much pain is created.

Ignorance is often the root of bullying, both intentional and unintentional. If someone says something hurtful without even understanding what it is they said, it is my opinion that they should not be punished. Ignorance is something that is not permanent, and can easily be fixed. Instead of being punished for it, they should be taught. Since a large amount of bullying happens in schools, why don't teachers simply teach the offending child the meaning of their words? With some personal experience, I have found that many people don't know how what they're saying affects people and often all that it takes is some education to fix the problem. Someone calling someone else 'retarded' on my bus received a short lecture from me about the meaning of that word, and she admitted to having no idea what it meant. She gave a genuine apology to the boy she had called that name. Teachers are certified in education, so instead of teaching something that might not necessarily be used in our futures, why not teach a valuable lesson about the treatment of others?

Bullying is hurtful, but with the right intervention and a little creativity, it is a problem that can be checked off of the list.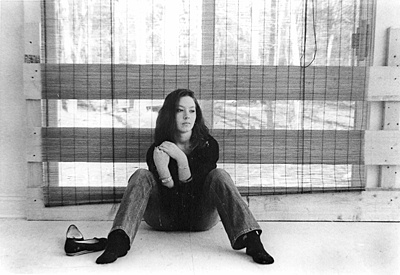 © Crystal F., Marshfield, MA