Never
MAG
June 28, 2014
I never expected you to love me.
I never expected to hear my name in your mouth. We talked a bit, mostly about algebra. You thought I was smart. Yet I walked away from those brief, number-filled conversations, variables still swirling in front of my eyes, feeling like a fool. What was I thinking? Why hadn't I given up? These were the questions that entered my mind and took their place among the homework problems that had pushed me toward the best part of my day. But I never looked back. I wasn't stupid enough to try to make my luck last when I knew it wouldn't. I never thought you'd want me to stay.
I never expected to find you looking at me. During these four years, I've mastered the glance-and-look-away move; it's a valuable skill. You'll never know how much I watched you. By the time you turned, I was already gone. Still, everyone else saw me looking. How didn't you? I was hopeless, head-over-heels in something – was it love? I never thought I'd glance-and-look-away at you only to see you glance-and-look-away at me.
I never expected to see my hand in yours. My thin wrist, my cold fingers: I didn't think you liked them. I didn't think you liked how eager I was to sit next to you. I didn't think you liked hugging me. I liked it. I never had stage fright again after that night. You're the one who could set me on fire by touching my arm, the one who could electrocute me with a half smile. I always imagined taking your hand at just the right moment and you giving me your half smile. I never thought it would be the other way around.
I never expected you to love me. Everyone said we'd be a cute couple. I agreed; you ignored. You were embarrassed. I didn't think you'd ever love me the day you danced with me. I didn't think you'd love me when you gave me your jacket because I was cold, or when you said the two of us "worked." I kept my hopes hidden behind the blush growing on my cheeks the night you called me your girlfriend. I tried to hold on to reality when you kissed me in the back of my mom's car.
I knew I loved you. But I didn't expect you to lean in and whisper those three earth-shattering words. I closed my eyes. I shivered. You do that to me.
I love you too.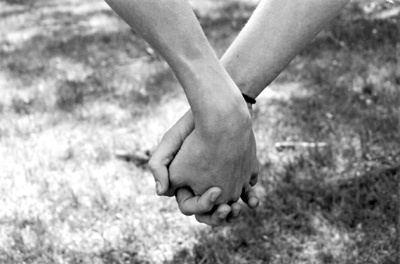 © Alexa T., Pompton Plains, NJ