Still Not Colorblind
MAG
January 31, 2009
I often heard about the presidential election on the news. You probably did too, if you expose yourself at all to the sickly sun of the American media. Journalists, reporters, and every other member of the information army practically wet themselves with exultation at the election of the United States' first African-American president. And so have American citizens. There are still "Obama '08" signs in yards, on cars, bridges, babies, and anything else that can be decorated with that godly O – his supporters still have that smug smirk glued like a bumper sticker across their faces.

Reading this, you might come to the conclusion that I am a rabid racist and torch-waving conservative, but hear me out! I am not a racist – in fact, I am almost certainly more colorblind than you, Obamanite. Barack Obama is now America's first black president. You may say "Hooray!" but I say "So what?" You might tout his victory as a sign that racism is dead, and equal opportunity is, if not here, then well on its way. I disagree.

Racism is discrimination. Discrimination is not simply the act of deriding or oppressing a particular race. I believe it is any emphasis of racial differences. If a caucasian sees himself as "white" and identifies with others of his skin tone to form a coalition promoting his race, this is racist. By this logic, pro-black coalitions are racist too. And those who vaunt Obama's presidency as a victory for African-American people are included.

In my experience, modern society is not discriminatory in its presentation of opportunity. There are black CEOs; there are white hobos; there are ­members of every race in every position. It's the beauty of America! And yet still some insist on highlighting Obama's victory as something strange and wonderful. Not only is it an insult to the American spirit to be fascinated by a black president, it's an insult to those who have fought for this spirit.

The proper response to Obama's election should have been: "We have a new president. Will he do a good job?" It is foolish to think that just because Obama is black, he will do a good job. Those who share my opinion see Obama not as racial crusader in shining armor, but as a politician whose ­actions must be analyzed logically. In short, the fact that America still ­perceives races as "different" is shameful. In a land of equal opportunity, the best will win – and the best has been chosen.

Celebrating Obama's victory in a racial context is simply celebrating past racial divides. The election was not a victory for African-Americans, but a victory for all Americans.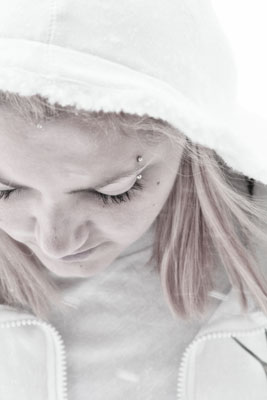 © Jessica F., Bradford, MA