Love?
October 13, 2010
"Can you truly tell me what love is?
No, you cant. Do you want to know why? It's because man kind has used the word love so many times, and for so many different reasons people just honestly don't know what you're talking about! For example, say you ran up to somebody and said "I'm in love!" what would be the first thing to pop in there head? "oh my! You have a boyfriend?!" or something like this? "Who is it this time?" it really depends on who you are. If you love to read. And you're friend knew this if you told her you where in love, she'd think you where talking about a book. And maybe you are. But maybe you aren't . Maybe you've found a new type of shoes or a new sweater?"


At least that's what I used to say. Now its a bit more on the lines of this. "Take everything I just said , that's love. Love is something that with all you're heart you simply LOVE. In fact I just got a new hat, and I just simply love it! I vow to wear it every day, for the rest of my life(with my whole heart, that is the truth). Love is something that no matter what people think, say OR do you wont care, you will go on with you're life thinking how sad, they don't have a hat like mine.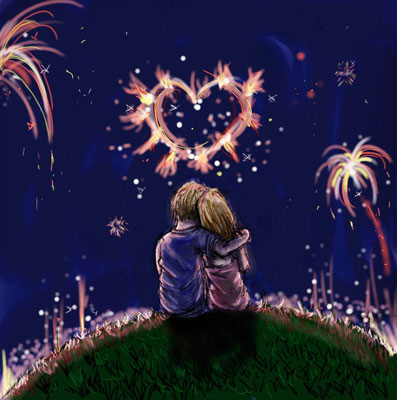 © Carissa G., Aberdeen, WA