Me, the ALTERNATIVE student
December 4, 2013
About a few weeks ago, my boyfriend and I broke up. He told me it was over....but he had also promised that we would get back together... and I believed him.

You see, I hold people to their word and when they go back on their word, I don't know if I can't trust them anymore. So when he told me that, I trusted him, thinking that after a few days we would go back to being the cute couple everyone thought we were.

But the week after that, I had left my bike at my brother, who's 4, day care and I went with my best friend to go get it. She told me that she had talked to him about telling me something and I, of course, have no idea what she's talking about.

The next day, I find out from other people that my best friend and my ex boyfriend are dating. You see, God has given me mental illnesses and anger issues, which all my friends know this. So another friend of mine says, "You should go punch your ex boyfriend." Me being blinded by anger and betrayal, I went over to my ex and PUNCHED him in the jaw.

Later on that day, I get called out of English class by the security and they ask me if I punched my ex. I say, "No. I would NEVER do that." Put an emphasis on the 'never'. So they pull me into a cousenlor's office and I tell her and the cop in the office with us about all of the drama that's going and how I feel [lucky me I had a therapy appointment later that day] and I tell them the most major problem I've been dealing with: a maybe baby. My ex knew. I had my friends tell him. He didn't want to believe it, however.

So after my little counseling thing, I head to second period. And that's when I find out my best friend is dating my ex. Another friend had told me. [don't listen to anything other people, say okay?]

Then I get a hateful letter from someone who didn't bother to put their name. Saying how I'm jealous of my best friend and my ex. And I wrote on the same piece of paper, "WHAT?! Are you that f***ing stupid?! Why the H*** would I be jealous of them?!" But in truth I was. He was supposed to be with me and I had no idea how to handle the fact that I meant nothing to him anymore.

So in 3rd period, I get called down to the office for the whole punching the ex in the face. My assistant principal says, "Ms. A, this has been your third fight this year within the past month." Me? "Yeah, so? He deserved it." The principal replies, "I'm afraid I'm going to have to send you to alternative school." "For how long?" "However many days the Board decides." 37. That's how many days punching my ex boyfriend in the face got me.

And the ex's response to that? "What's going on?" Seriously, dude?!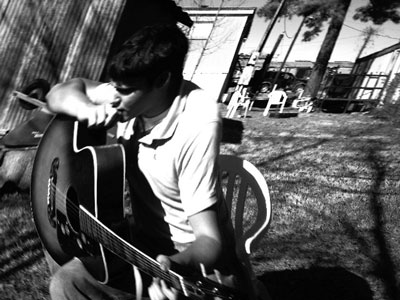 © John B., Shreveport, LA