Naked and Equal
December 11, 2014
When we come to planet earth, we don't come in a Ralph Lauren shirt or a dress by a local brand or even rags. We come naked. All of us- you, me, superstars, beggars, visionaries, the government, everyone. We're all born equal, and we've heard this many times.
Then why does it take so much time to sink in?

Why do rich, spoilt brats bully the poor kids? Why do bosses exploit workers? Why are customers rude to waiters?
We were all born equal, remember?

And just as daddy's princess gets all the diamonds she wants ONLY because her dad is a billionaire, the construction site worker's kids are malnourished ONLY because their dad isn't one. And that applies to every generation.
We are nobody exceptional. Our soul wasn't special at all when we got this life. And yet, somehow, we enjoy the benefits with minimum gratitude, maximum pride and zero effort.

And the reason we can do this isn't even fully us! It's the efforts of those that came before us.

Of course, "we create our own life" and all of that wisdom. But how about the resources necessary to create a life?
Right from the cells that make us, to our first diaper, to the first book we read and the suit rented for our first job interview- none of that was really ours. It was paid for by other people.

It's because of these resources that we may have a shot at a Ferrari in the future.
Of course, there are always people that come to the top on their own and it is always commendable. But they too, have some resources, if not many- like a body, for example.
So let's start being grateful for everything we have, being civil to the local loser, polite to our domestic help, respectful to our families, pleasant to the waiters and others serving us, and if not kind, at least humane to the beggars.
Who knows, that may exactly be you or me in the next life.

Or tomorrow.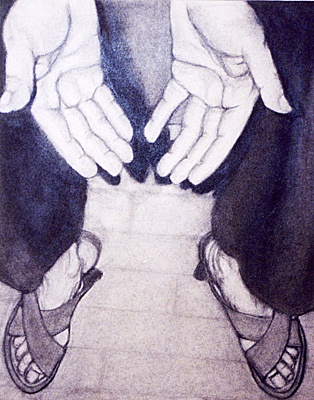 © Daniel R., Cicero, IL