The Easy Doubts
March 28, 2010
When I walk your way and catch your eye, why do you always look down?
When I look at you and flash a smile, why do you always frown?
When I talk to you, why do you pull up an argument and playfully fight
about things that shouldn't be teased about? It makes me stay up at night
worrying about the next day, what I could say for you to see
that I guess all their stories were right: first love ain't all that easy.
That's my point! This is my first time! I can't expect to be perfect,
and I know I can't expect you to be... I don't know... It's just that...
You smile at me and lean in close, but, please, I'm just not ready.
Don't move this whole thing along too fast. Let's keep it slow and steady.
You're my first, so this is all new, I guess I'll just love and learn.
Please don't make me feel like I'm not enough; just give me somewhere to turn.
Don't think I don't care, don't take this wrong, after all, I'm just saying.
My arms are still here, by my side, not around you, 'cause I'm still waiting...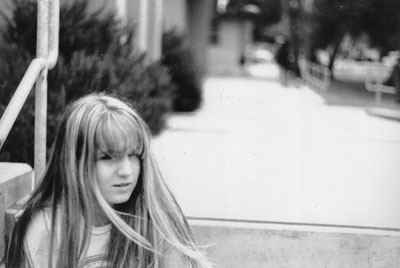 © Alyssa R., Pacific Grove, CA