Theory of Madness
January 28, 2011
Upon a contemplative night, a theory struck me, one of fright:
A life long lived, but lacking purpose. What a miserable life it would be.
Laid out there, before my eyes, I saw the sound of troubled cries,
But deep within that spirit lies an inspiration rarely seen.
Oh what a wonderful sight to see.

Then the controversial style of those philosophers who rarely smile,
Dawned on me by curious instinct: What is the purpose of time well spent?
Intuitively, I would mentally name the things I'd done, thought not in vein,
But afterward, my question would remain. Would it change a thing to vent?
I thought not, so on I went.

Then the itch began to spread, upon my trembling fingers it bred,
Taunting me with thoughts unspoken, engulfing every inch of skin.
I lay there restless, wasting time, upon that uncertain bed of mine,
Waiting for a thought to shine. Playing a game that no one could win.
Never in truth, in lies, in sin.

Time, then, must not ever remain, and memories are never quite the same.
So tell me, what is it after life, that keeps us all inspired and going?
Perhaps the laugh of a child new born, or the thrill of telling a secrecy sworn,
Or walking in the shoes of others once worn. Or is it possibly the knowledge of knowing?
Could it be that, life to us is showing?

Though we all seek reassurance, is that the reason for life's strange occurrence?
Or simply is it the infatuation, humans so bluntly have named "love"?
The purpose of life forever receding, long lost within a heart passed beating,
Within the time the timekeeper's keeping, but is this even worth speaking of?
A message so vague, that hidden it was.

I searched deeply as thoughts came rushing, half my brain still violently hushing,
Trying to quiet my inspiration, wanting it torn straight down the seam.
Such a mystery, so divine, attempting to discover the essence of time,
Though between theory and madness, there is a fine line...
Then I woke to my own scream.
Realizing my life was merely a dream.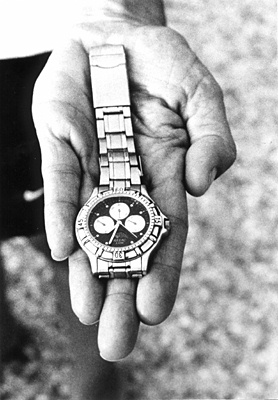 © Nicholas B., Highland Village, TX