A Sad Melody
July 7, 2011
Lost in a melody,
Her fingers fly,
Across the black and white keys,
Her soul ; It cries.

The song she plays,
Reflects her pain,
Lets out hidden emotion,
Helps keep her sane.

Each note is a word,
Her lips won't say,
Her tears won't cry,
Her heart hides away.

So she'll let her fingers,
Play every key.
So that her heart clears up,
And she can see.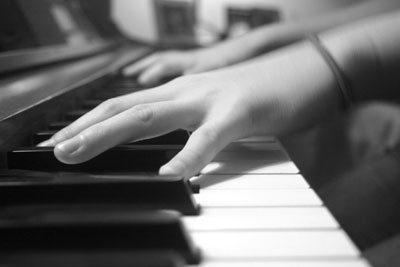 © Elizabeth S., Newton, MA