Spring Day
February 13, 2019
Petals bloom in spring
In white, pink, and occassionally lavender.
Each petal is a heart that sways in the wind
Spreading love everywhere it goes.
Becoming an accessory in someone's hair,
An ornament on someone's clothes.
The final piece of a flower bouquet.
Marking the beginning of a new life
And the end of another life.
Peace and happiness spreading
On a warm spring day
After a cold, harsh winter.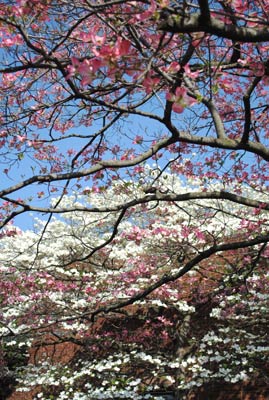 © Erin W., Louisville,KY